Classification: Amines are classified according to the number of carbon atoms bonded directly to the nitrogen atom. A primary (1°) amine has one alkyl (or aryl) group on the nitrogen atom, a secondary (2°) amine has two, and a tertiary (3°) amine has three.

Physical Properties of Amines
1. The lower aliphatic amines are gases with fishy smell. Primary amines with three or more carbon atoms are liquid and higher members are all solids.
2. Lower aliphatic amines are water soluble because they can form hydrogen bonds with water molecules, however the solubility decreases with increase in hydrophobic alkyl group.
3. Boiling points order: primary amine > secondary amine > tertiary amine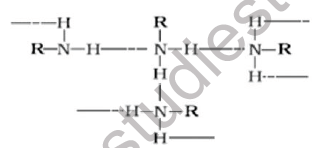 Preparation
HOFFMANN BROMAMIDE REACTION:‐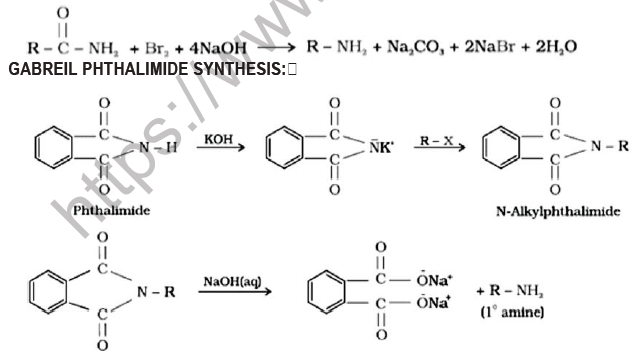 Please click the link below to download pdf file of CBSE Class 12 Chemistry Amines Board Exam Notes
Click for more Chemistry Study Material
›