Birla Institute of Technology and Science Admission Test (BITSAT) is an online (computer-based) entrance exam for admission to BITS Pilani's integrated graduate programs. Since 2005, BITSAT is one of India's most prestigious engineering entrance exams.
This examination is a university level examination and offers admission to various Integrated First Degree programs and is conducted once a year in which you can be admitted to B.E, B.Pharm and MSC programs after qualifying for the examination. For all three campuses situated in Pilani, Goa and Hyderabad, the Birla Institute of Technology and Science Admission Examination.
BITSAT is the second biggest engineering entrance exam after JEE Main in terms of the number of students giving BITSAT. It takes a well-thought-out strategy to prepare for it, as competition here is also very difficult. 
As BITSAT-2020 will be Computer based online test for admissions to Integrated First Degree Programmes of BITS Pilani Campuses in Pilani, Goa and Hyderabad. Its important that every student does exhaustive practice of type of questions which are expected in examination. Its always advisable to do as many online mock tests for BITSAT as possible. Doing these mock tests is the best option for students to understand the exam format and be properly prepared.
Access Free online mock test series for BITSAT here :
BITSAT Physics Online Mock Tests
BITSAT Chemistry Online Mock Tests
BITSAT Mathematics Online Mock Tests
BITSAT English Proficiency Online Mock Tests
BITSAT Logical Reasoning Online Mock Tests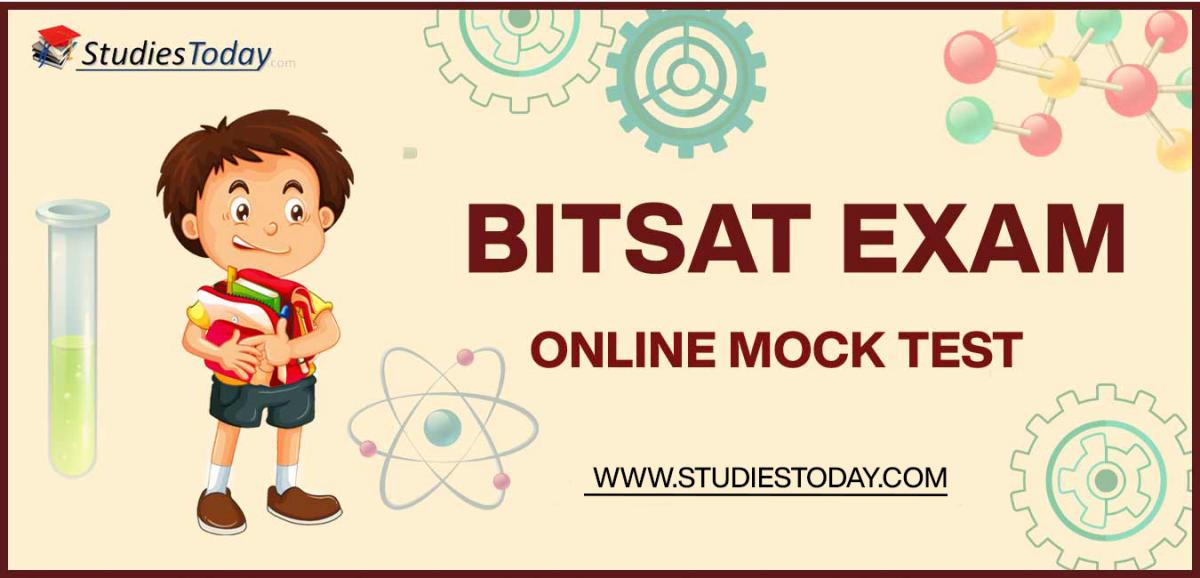 Click on subjects below for more information
Read the latest news and announcements from NCERT and CBSE below. Important updates relating to your studies which will help you to keep yourself updated with latest happenings in school level education. Keep yourself updated with all latest news and also read articles from teachers which will help you to improve your studies, increase motivation level and promote faster learning