CBSE Class 12 Biology Reproduction in Organisms. CBSE issues sample papers every year for students for class 12 board exams. Students should solve the CBSE issued sample papers to understand the pattern of the question paper which will come in class 12 board exams this year. The sample papers have been provided with marking scheme. It's always recommended to practice as many CBSE sample papers as possible before the board examinations. Sample papers should be always practiced in examination condition at home or school and the student should show the answers to teachers for checking or compare with the answers provided. Students can download the sample papers in pdf format free and score better marks in examinations. Refer to other links too for latest sample papers.
1. Name the type of cell division that takes place in the zygote of an organism exhibiting haplontic life cycle.
2. Mention the unique feature with respect to flowering and fruiting in bamboo species.
3. What is meant by juvenile phase?
4. Identify the picture and mention the vegetative part that helps it to propagate.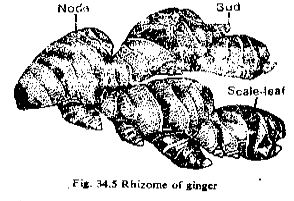 5. Mention the site where syngamy occurs in amphibian and reptiles respectively.
6. Name an organism where cell division is itself a mode of reproduction.
7. In yeast and Amoeba the parent cell divides to give rise to two new individual cells. How does the cell division differ in these two organisms?
8. A moss plant produces a large number of antherozoids but relatively only a few egg cells. Why?
9. Vegetative propagation is considered as a type of asexual reproduction. Give reason.
10. Differentiate between unisexual and bisexual organisms.
11. Name the phenomenon and one bird where the female gamete directly develops into a new organism.
12. Define: a) Parthenocarpy
b) parthenogenesis
13. Differentiate between external and internal fertilization.
14. Explain a) gametogenesis
b) embryogenesis
15. Describe the post fertilization changes occurring in a flower.
16. What are gemmules? Name the organisms which produce gemmules.
Please click the link below to download full pdf file for CBSE Class 12 Biology Reproduction in Organisms.
Click for more Biology Study Material
›