Read and download free pdf of CBSE Class 9 Mathematics Quadrilaterals Assignment Set C. Get printable school Assignments for Class 9 Quadrilaterals. Standard 9 students should practise questions and answers given here for Quadrilaterals in Grade 9 which will help them to strengthen their understanding of all important topics. Students should also download free pdf of Printable Worksheets for Class 9 Quadrilaterals prepared as per the latest books and syllabus issued by NCERT, CBSE, KVS and do problems daily to score better marks in tests and examinations
Quadrilaterals Assignment for Class 9
Class 9 Quadrilaterals students should refer to the following printable assignment in Pdf in standard 9. This test paper with questions and answers for Grade 9 Quadrilaterals will be very useful for exams and help you to score good marks
Class 9 Quadrilaterals Assignment Pdf
Quadrilaterals
Q 1 Name a quadrilateral whose each pair of opposite sides is equal.

Q 2 What is the sum of two consecutive angles in a parallelogram?

Q 3 The angles of quadrilateral are respectively 100 , 30 , 92 and x. Find the value of x.

Q 4 The angles of quadrilateral are in the ratio 3:5:9:13. Find all the angles of the quadrilateral.

Q 5 Thee sides AB and CD of a parallelogram ABCD are bisected at E and F. Prove that EBFD is a parallelogram.

Q 6 In a triangle ABC, P,Q and R are the mid – points of sides BC, CA and AB respectively. If AC = 21 cm, BC = 29 cm and AB = 30 cm, find the perimeter of the quadrilateral ARPQ.

Q 7 Find the four angles P, Q, R and S in the parallelogram PQRS as shown below.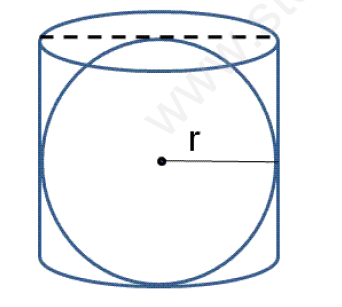 Q 8 Two opposite angles of a parallelogram are (5x + 1)° and (49 – 3x)°. Find the measure of these opposite angles of the parallelogram.

Q 9 Prove that each of the four sides of a rhombus is of the same length.

Q 10 ABCD is a rhombus. Show that diagonals AC bisects angle A as well as angle C.
Click on link below to download CBSE Class 9 Mathematics Quadrilaterals Assignment Set C
Click for more Quadrilaterals Study Material
›