CBSE Class 9 Science Sample Paper Set H. It's always recommended to practice as many sample papers as possible before the examinations. Students can download the sample papers and also question papers of previous years to practice and score better marks in examinations. Refer to other links too for more sample papers.
1. Write the formula for distance covered in nth second. 
2. Convert 1 radian (c) in to degree (°) 
3. Define Newton's' second law of motion. 
4. Sponge is considered as solid yet we are able to compress it. Why ? 
5. What is the meaning of 15% solution of NaCl ? 
6. Write the names of gases which can be separated from air by fractional distillation. 
7. Define scalar and vector quantities and given two examples of each. 
8. A body moves from A to B and come back to A and then goes to C point. Find distance and displacement of the body.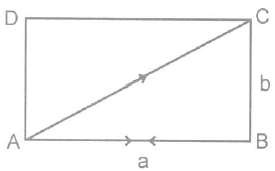 9. Convert 1 KWh into Joule.
10. Write the two reasons of using ultrasonic waves is SONAR 
11. (a) Write the conditions to liquefy atmospheric gases 
(b) What do LPG and CNG stand for ? 
12. The mass number of an element is 63. It contains 29 electrons. What is the number of protons and neutrons in its nucleus ? Write the electronic configuration of the element ? 
13. Two bodies A and B having mass m and 2m respectively are kept at a distance d apart. Where
should a small particle be placed so that the net gravitational force on it due to the bodies A and B is zero ?
Please click the link below to download CBSE Class 9 Science Sample Paper Set H
Click for more Science Study Material
›