Read and download NCERT Class 12 Political Science Challenges of Nation Building chapter in NCERT book for Class 12 Political Science. You can download latest NCERT eBooks for 2022 chapter wise in PDF format free from Studiestoday.com. This Political Science textbook for Class 12 is designed by NCERT and is very useful for students. Please also refer to the NCERT solutions for Class 12 Political Science to understand the answers of the exercise questions given at the end of this chapter
Challenges Of Nation Building Class 12 Political Science NCERT
Class 12 Political Science students should refer to the following NCERT Book chapter Challenges Of Nation Building in standard 12. This NCERT Book for Grade 12 Political Science will be very useful for exams and help you to score good marks
Challenges Of Nation Building NCERT Class 12
Challenges for the new nation

At the hour of midnight on 14-15 August 1947, India attained independence. Jawaharlal Nehru, the first prime minister of free India, addressed a special session of the Constituent Assembly that night. This was the famous 'tryst with destiny' speech that you are familiar with.
This was the moment Indians had been waiting for. You have read in your history textbooks that there were many voices in our national movement. But there were two goals almost everyone agreed upon: one, that after independence, we shall run our country through democratic government; and two, that the government will be run for the good of all, particularly the poor and the socially disadvantaged groups.Now that the country was independent, the time had come to realise the promise of freedom.
This was not going to be easy. India was born in very difficult circumstances. Perhaps no other country by then was born in a situation more difficult than that of India in 1947. Freedom came with the partition of the country. The year 1947 was a year of unprecedented violence and trauma of displacement. It was in this situation that independent India started on its journey to achieve several objectives. Yet the turmoil that accompanied independence did not make our leaders lose sight of the multiple challenges that faced the new nation.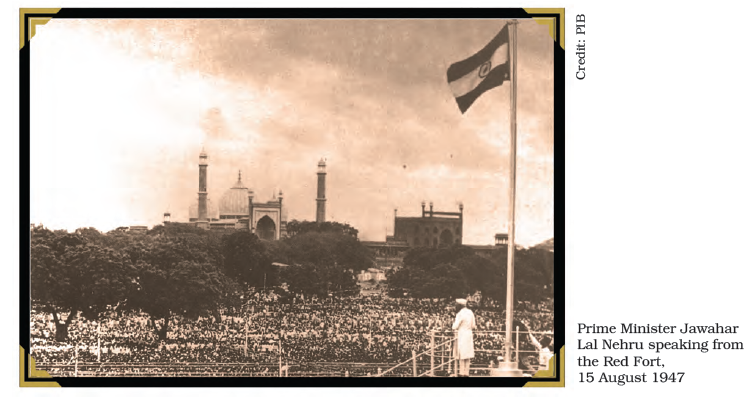 Click on the below link to download NCERT Class 12 Political Science Challenges of Nation Building