NEET UG Physics Magnetic Effects of Electric Current MCQs with answers available in Pdf for free download. The MCQ Questions for NEET Physics with answers have been prepared as per the latest NEET Physics syllabus, books and examination pattern. Multiple Choice Questions form important part of competitive exams and NEET exam and if practiced properly can help you to get higher rank. Refer to more topic wise NEET Physics Questions and also download more latest study material for all subjects and do free NEET Physics Mock Test
Magnetic Effects of Electric Current NEET Physics MCQ
NEET Physics students should refer to the following multiple-choice questions with answers for Magnetic Effects of Electric Current in NEET. These MCQ questions with answers for NEET Physics will come in exams and help you to score good marks
Magnetic Effects of Electric Current MCQ Questions with Answers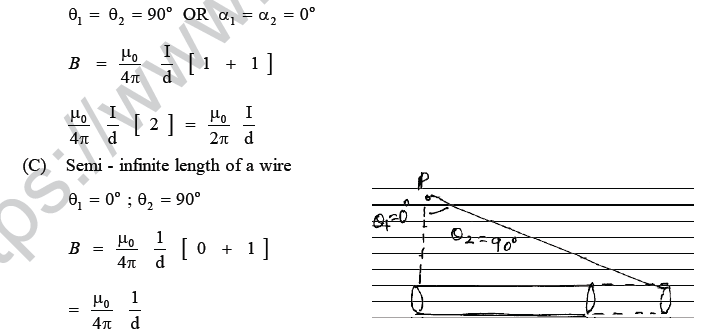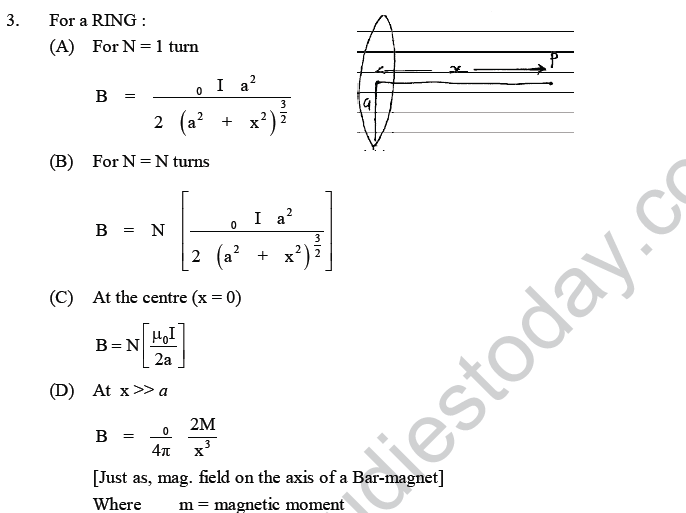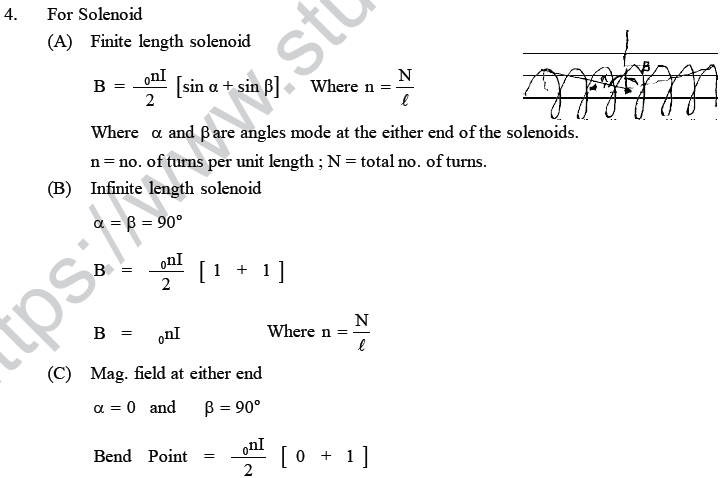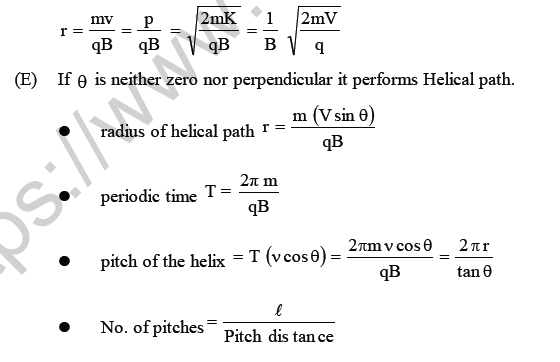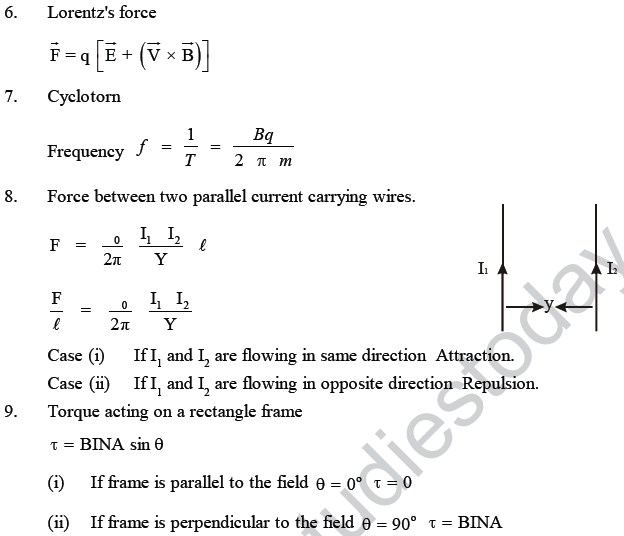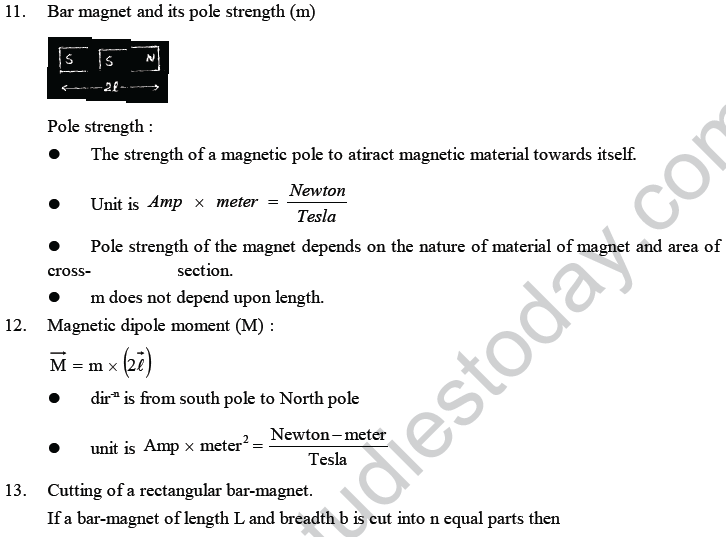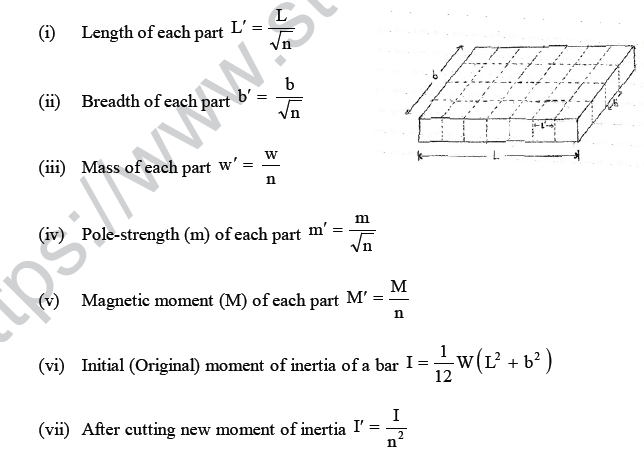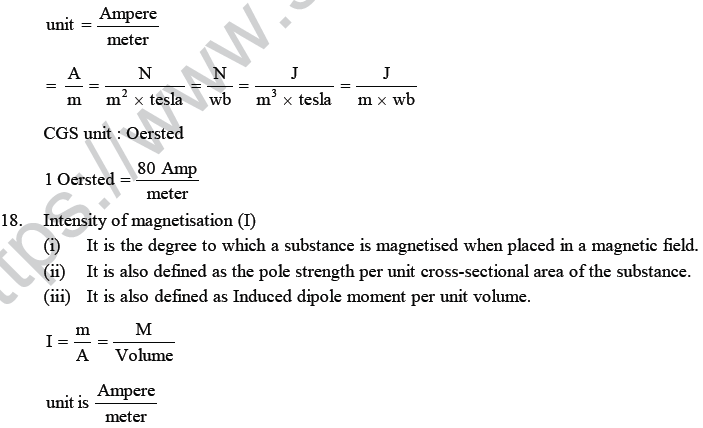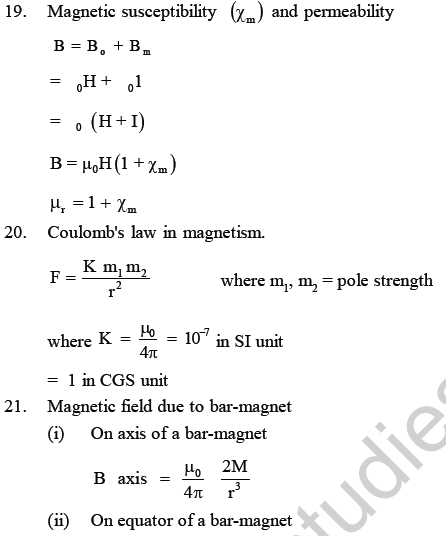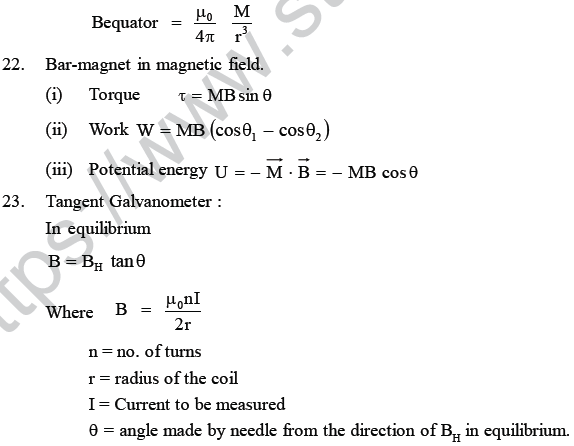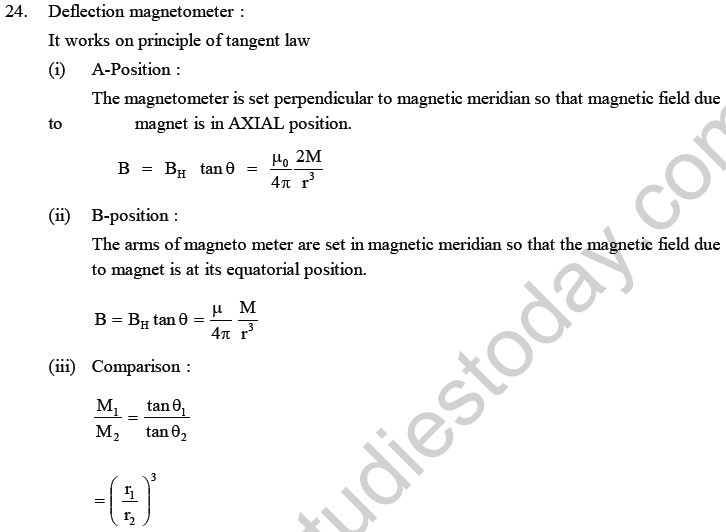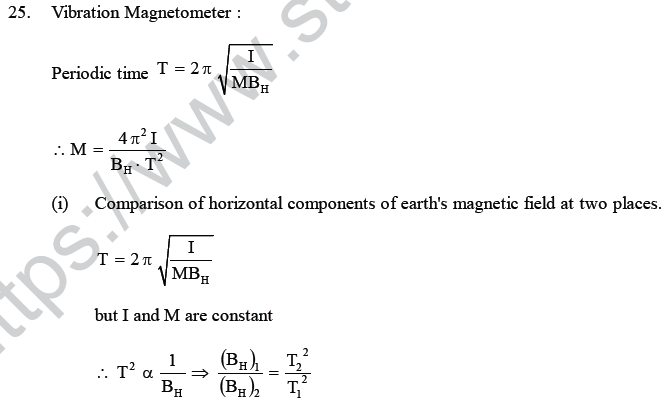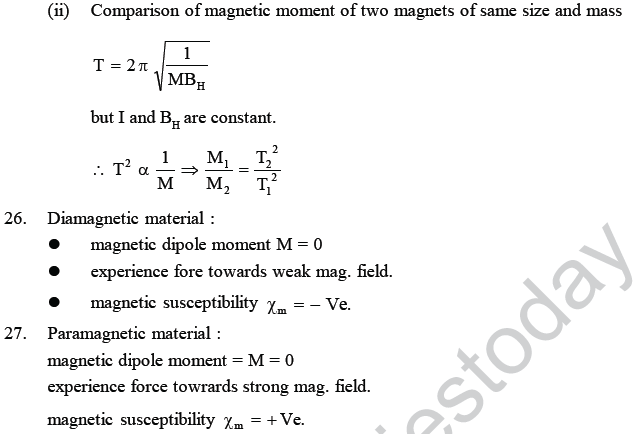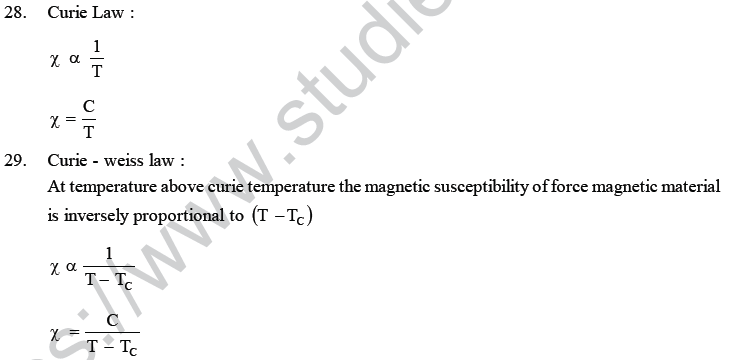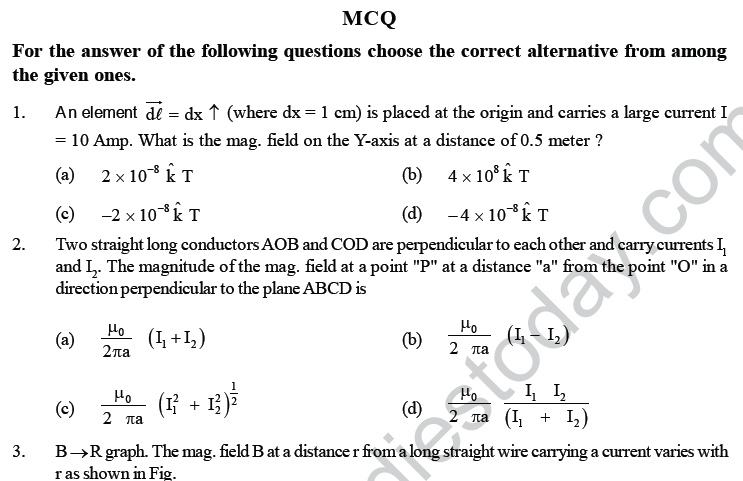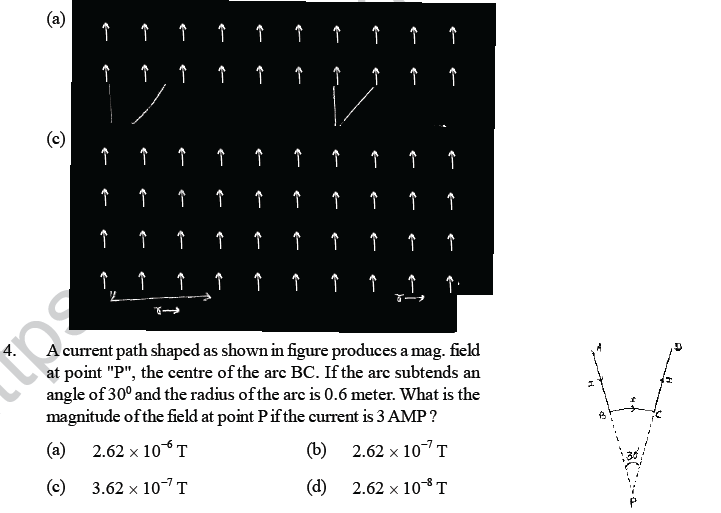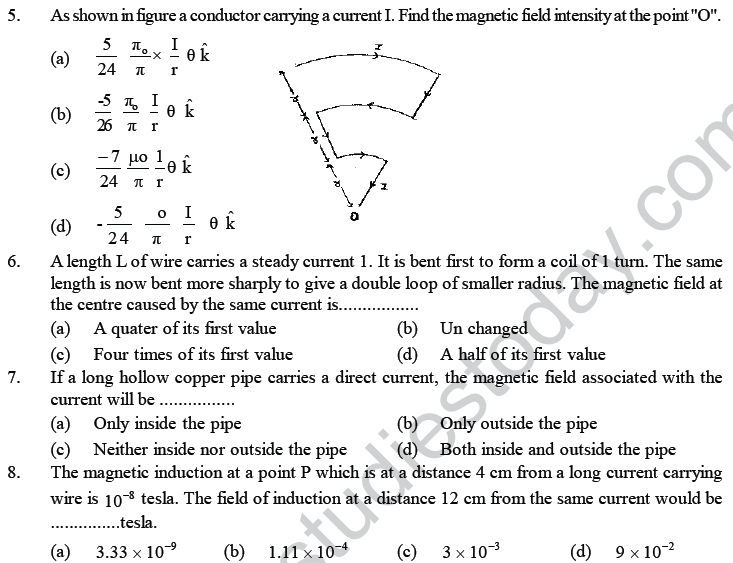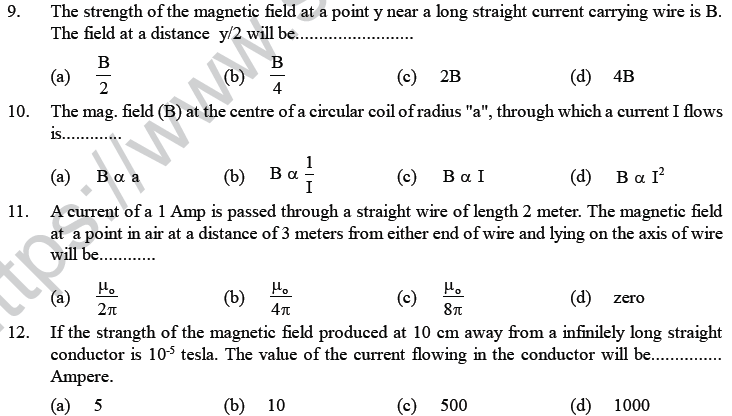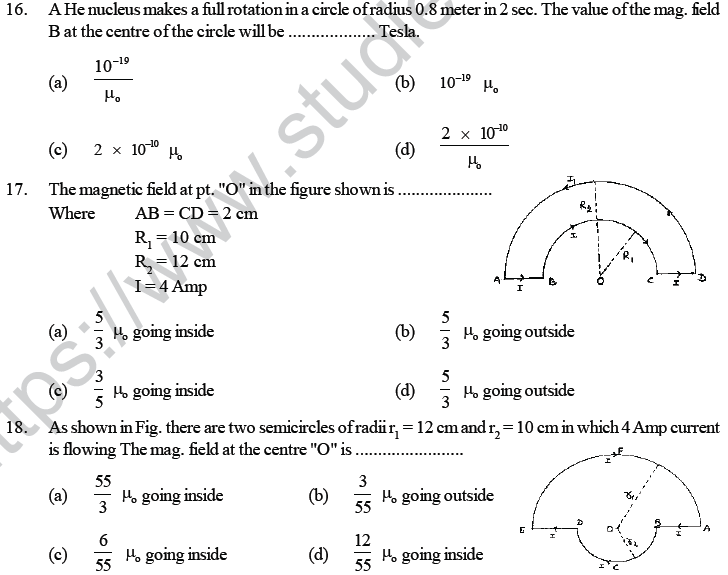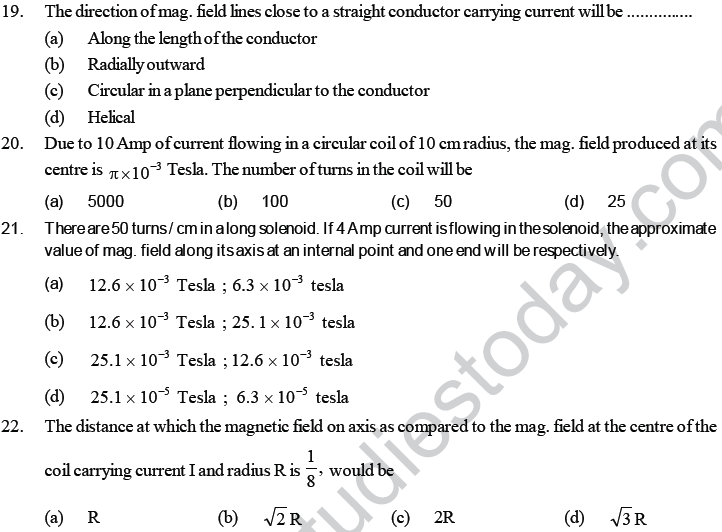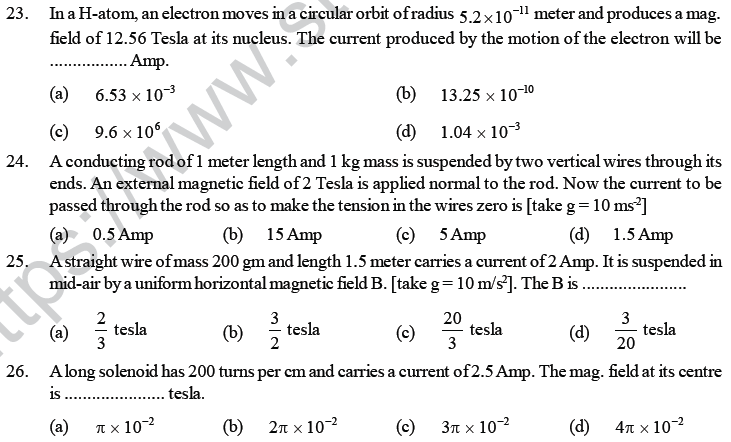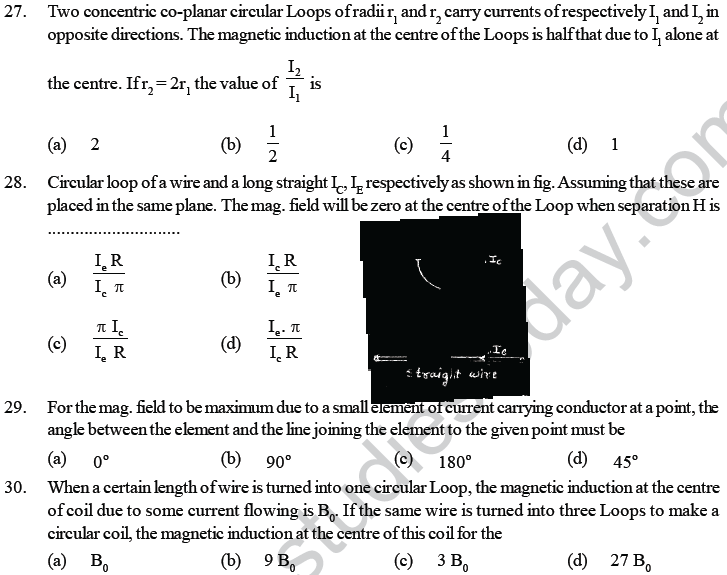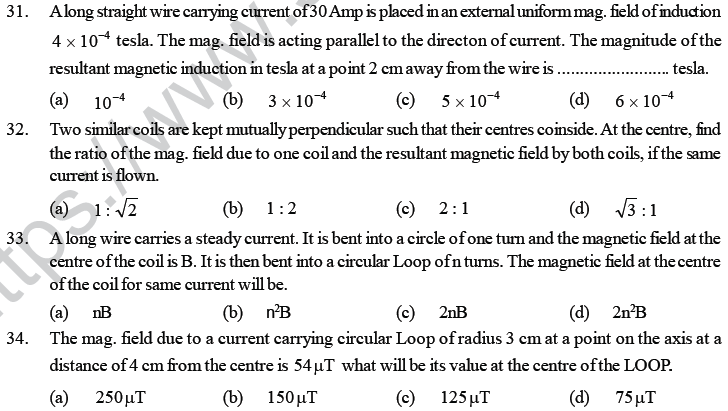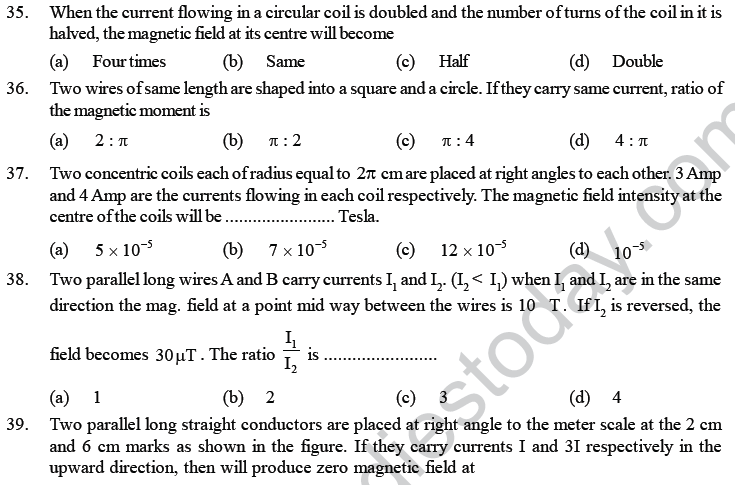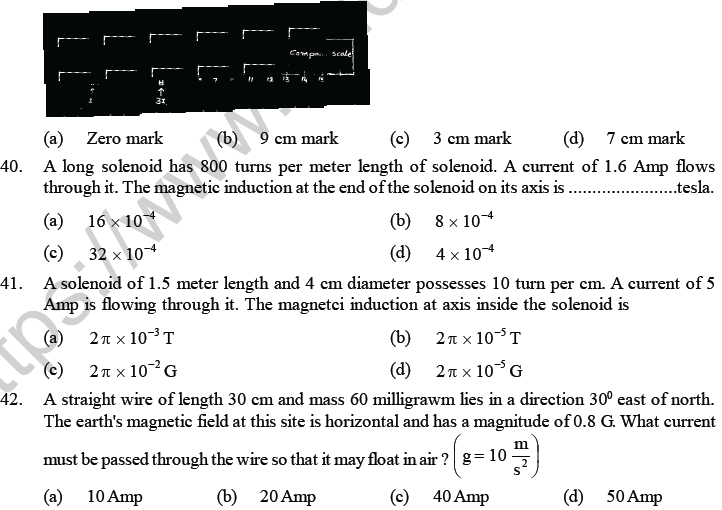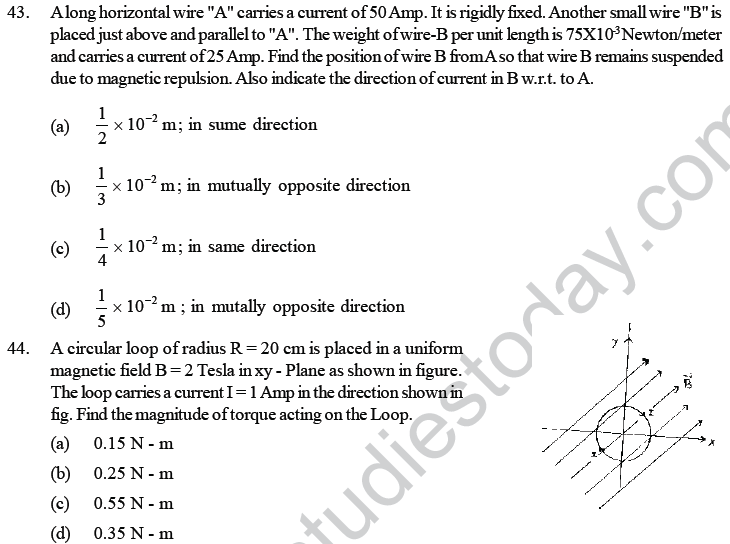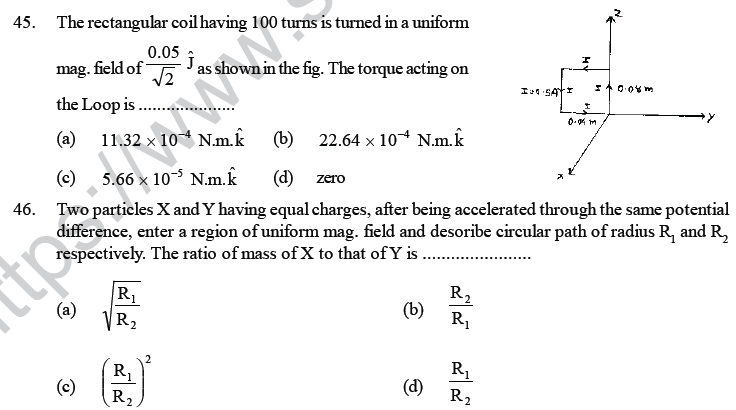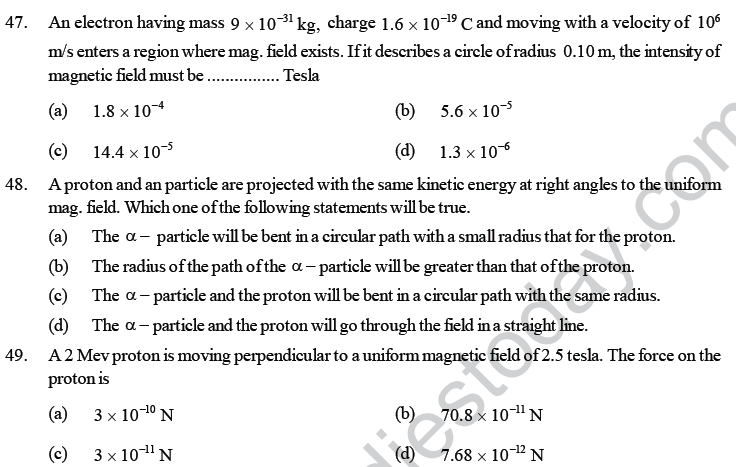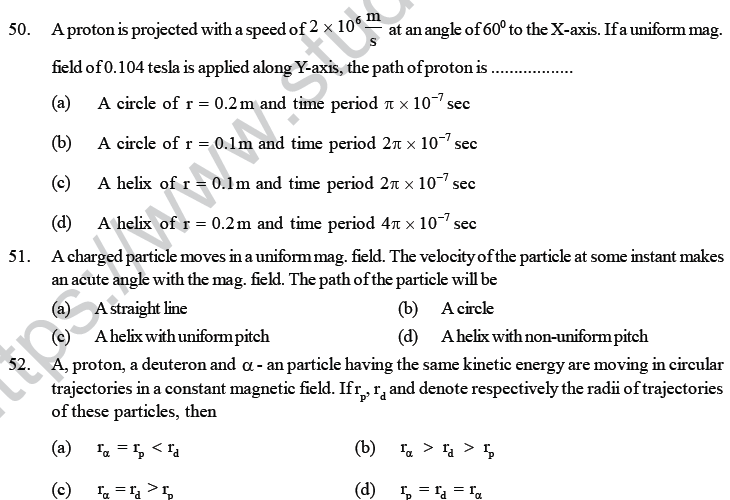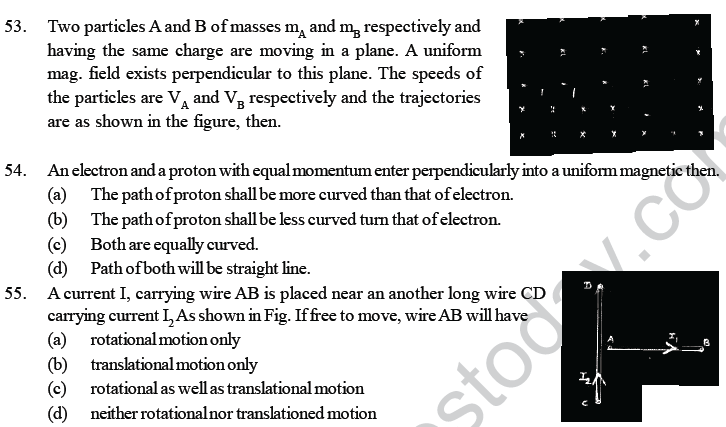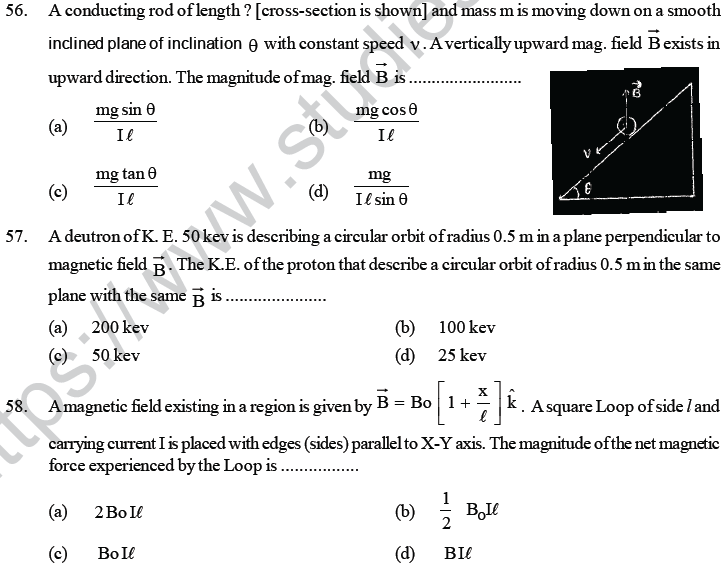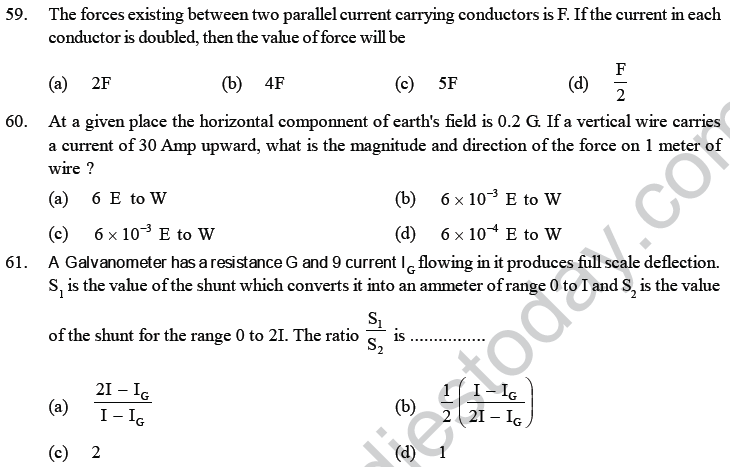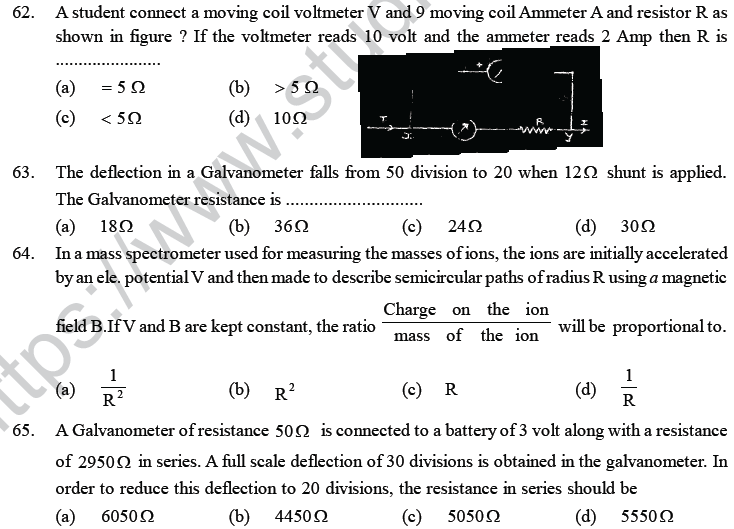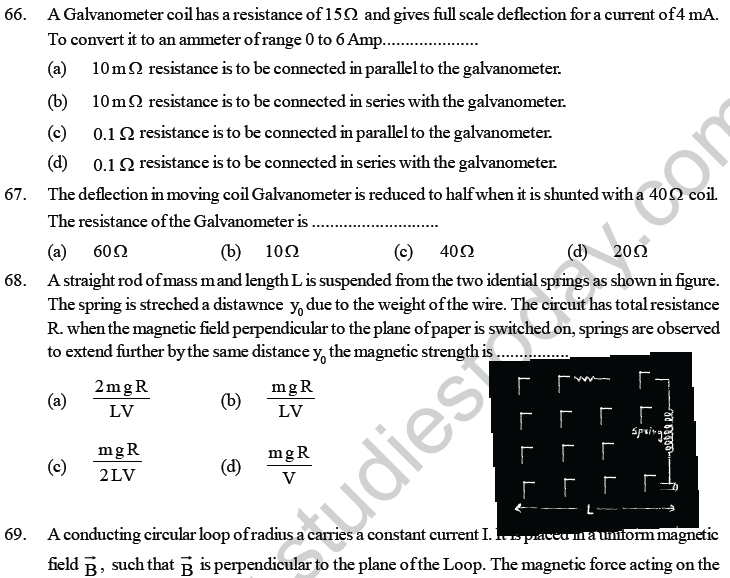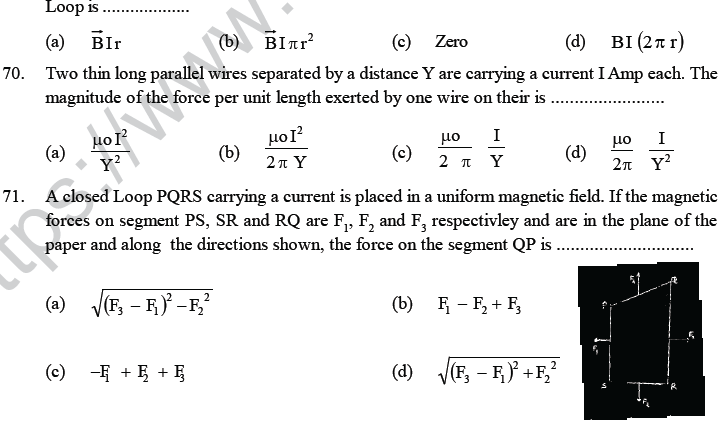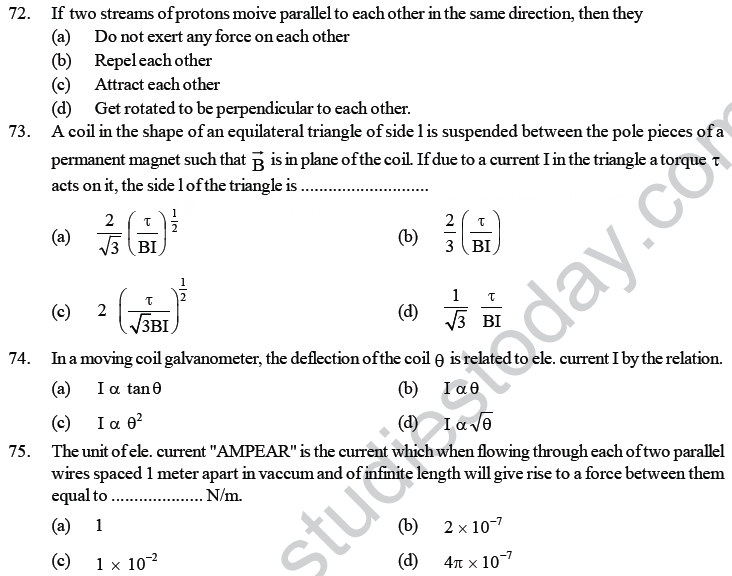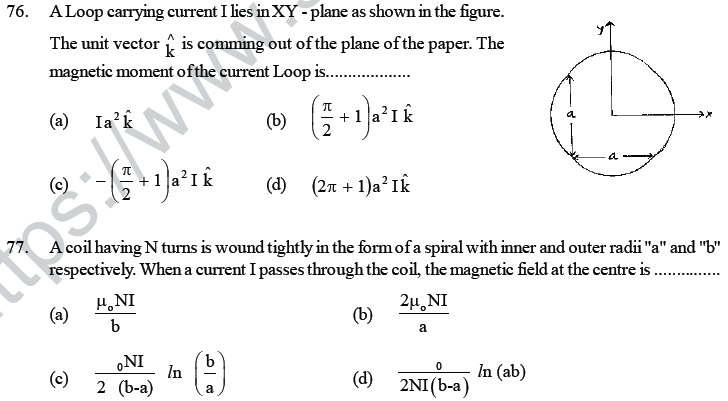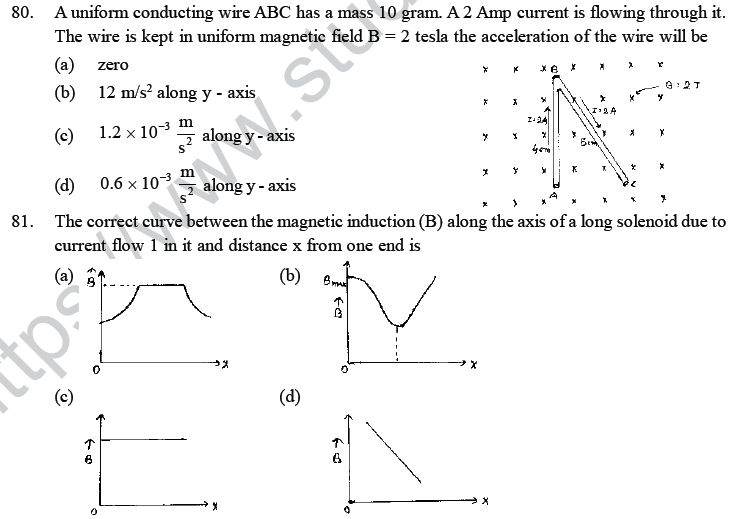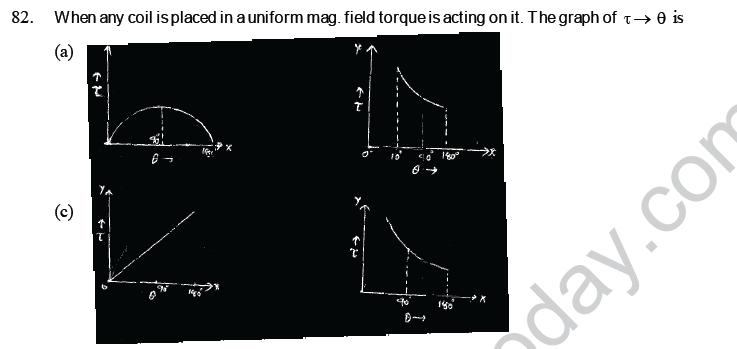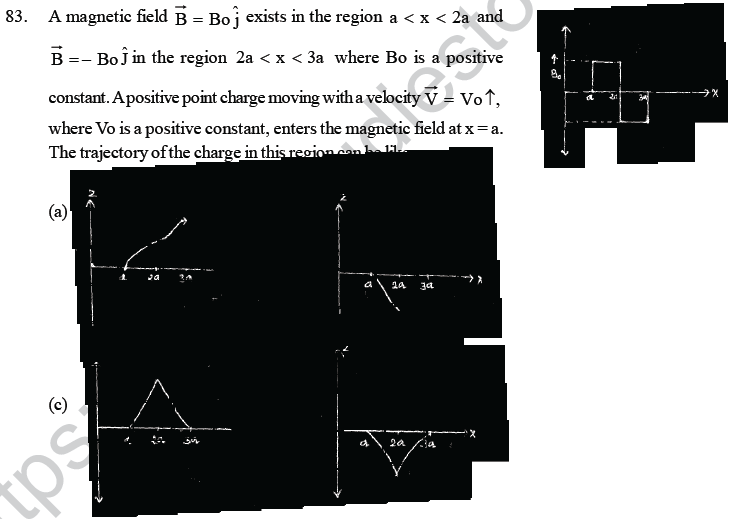 84. Graph of force per unit length between two long parallel current carrying conductors and the distance between them is _______
(a) Straight line (b) Parabola
(c) Ellipse (d) Rectangular hyperbola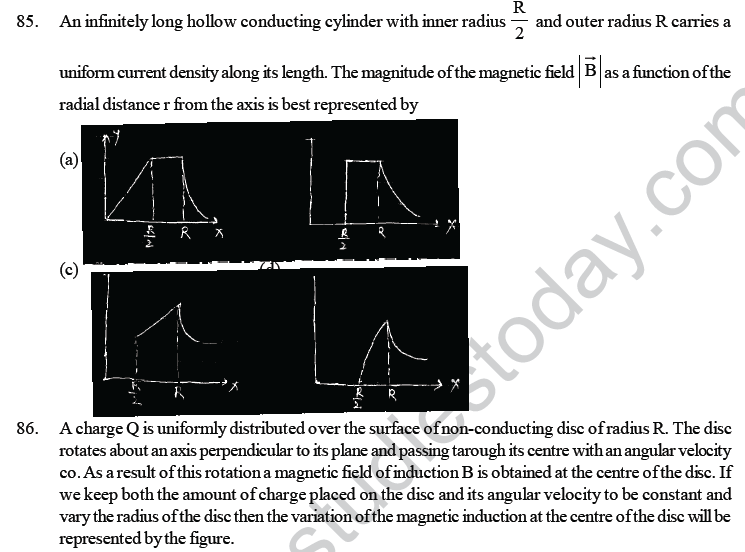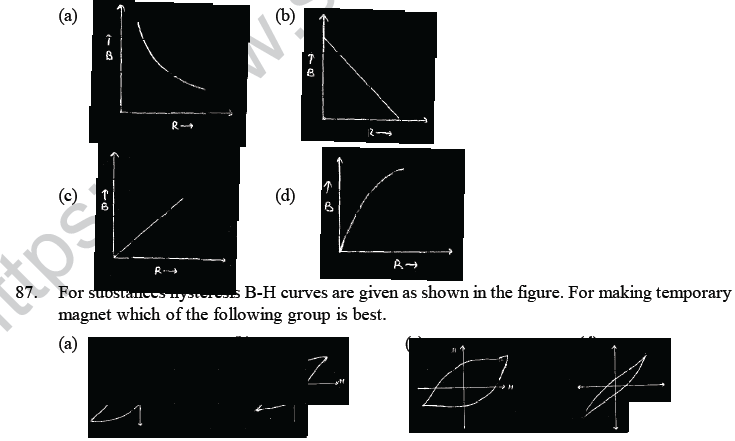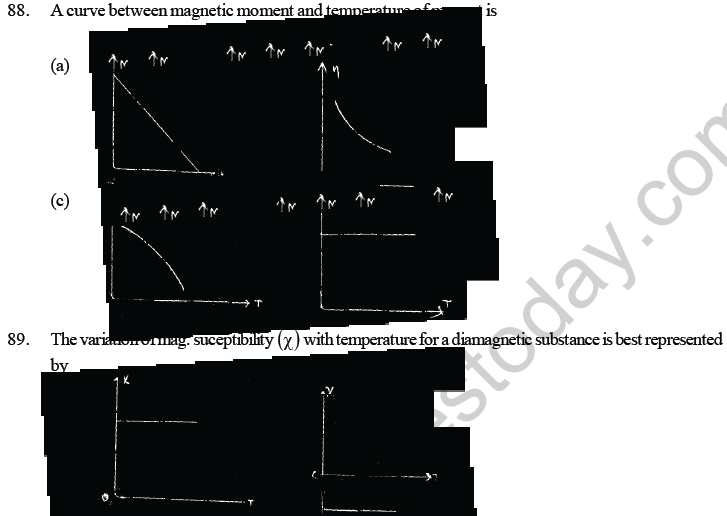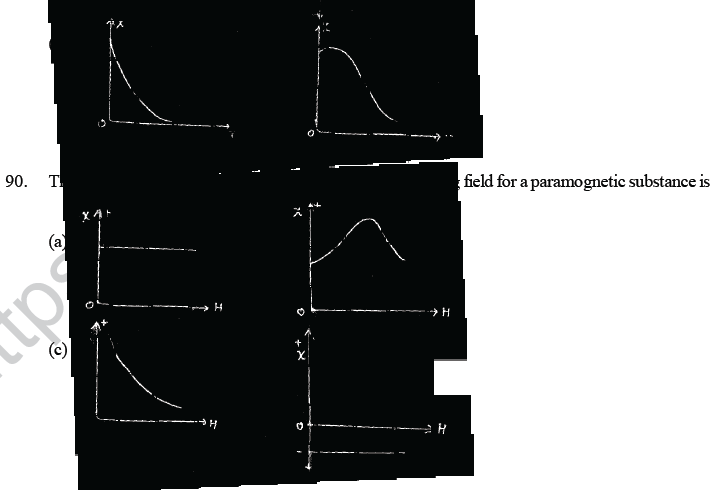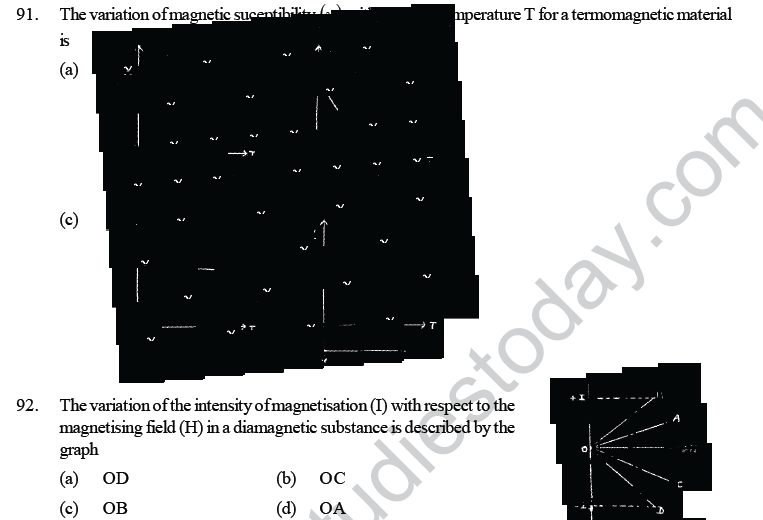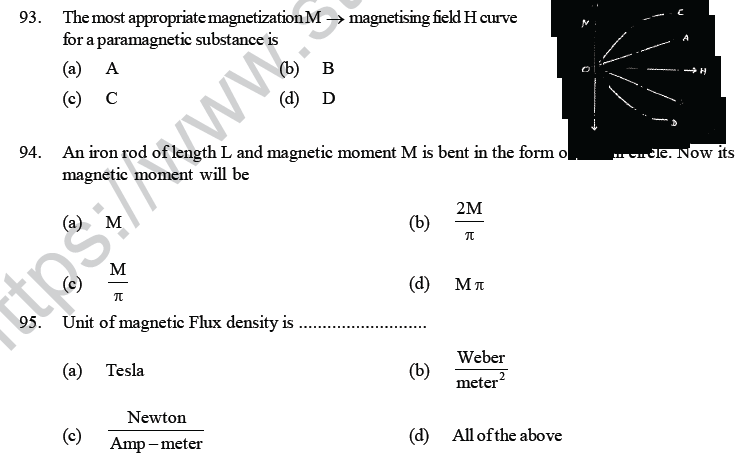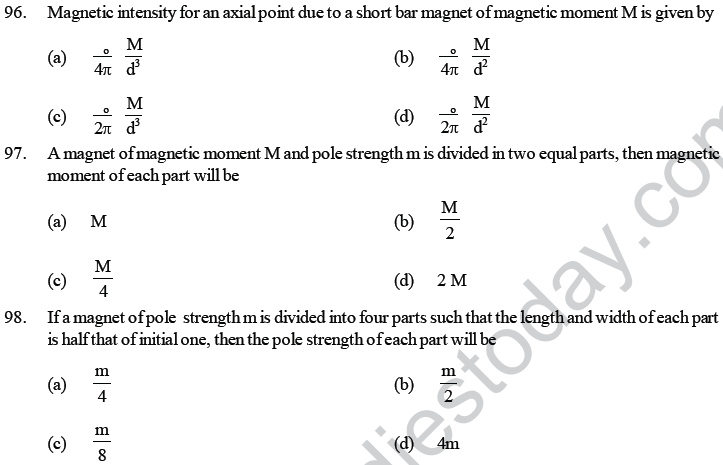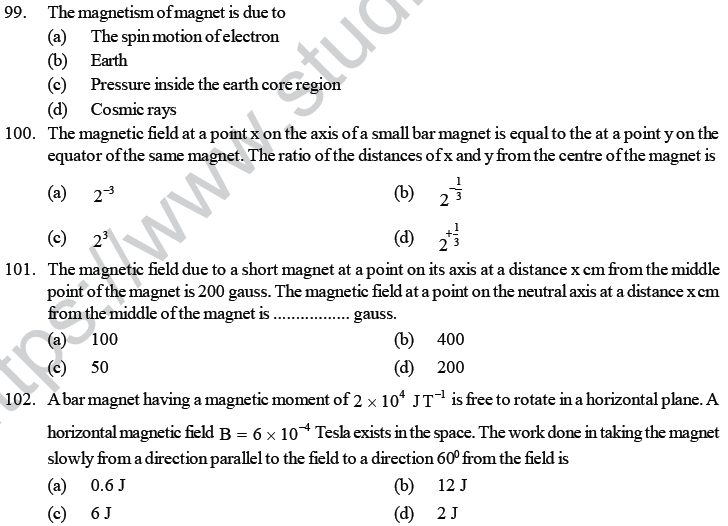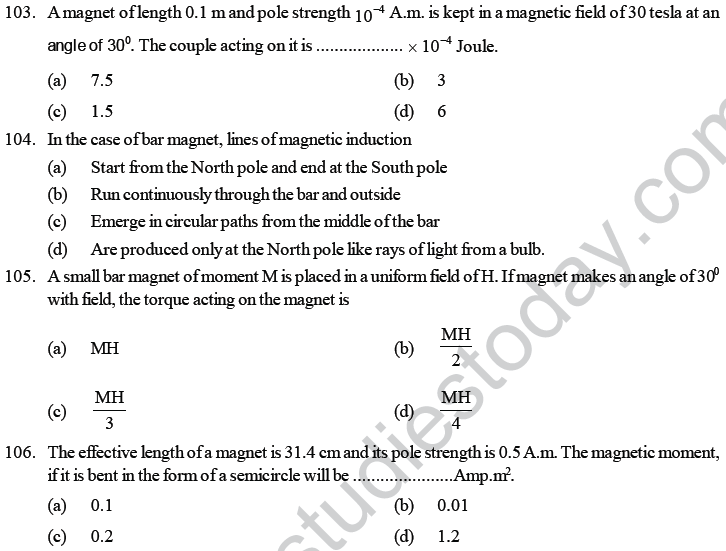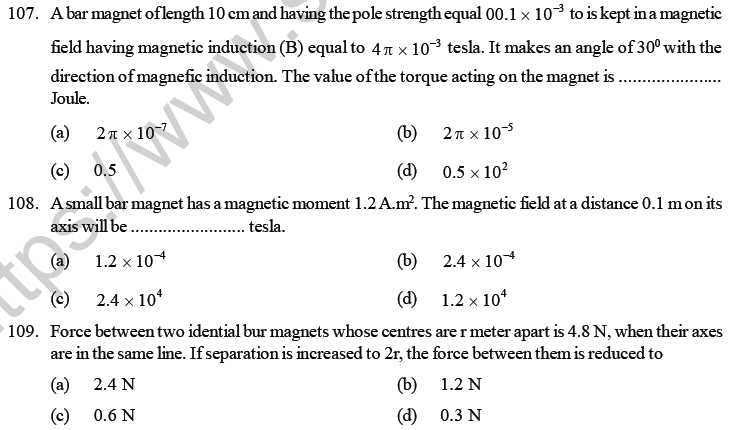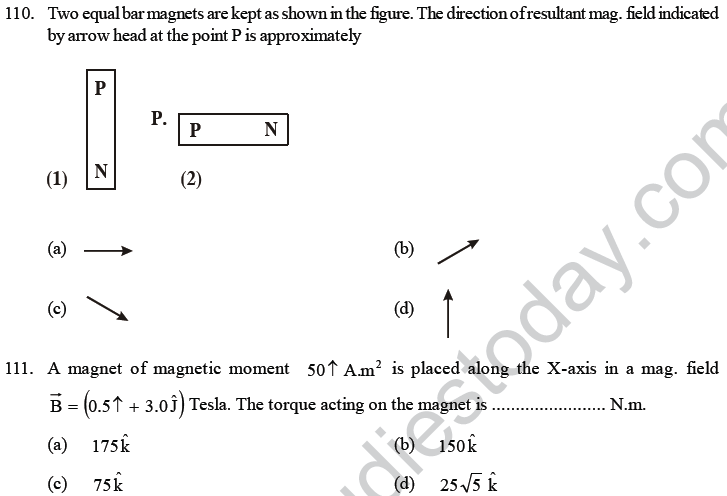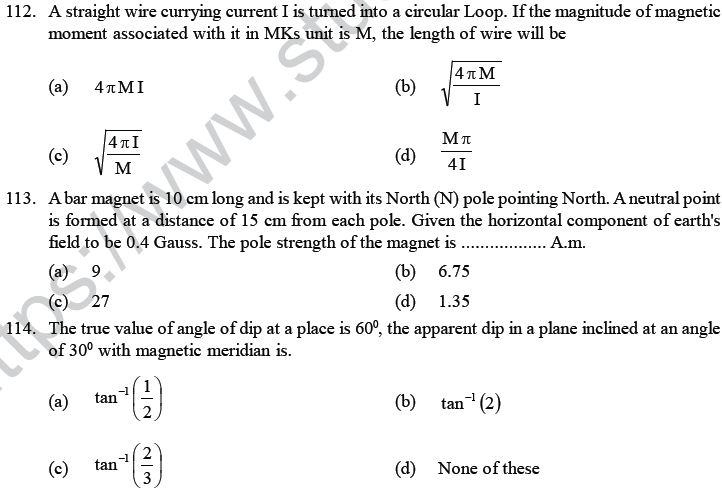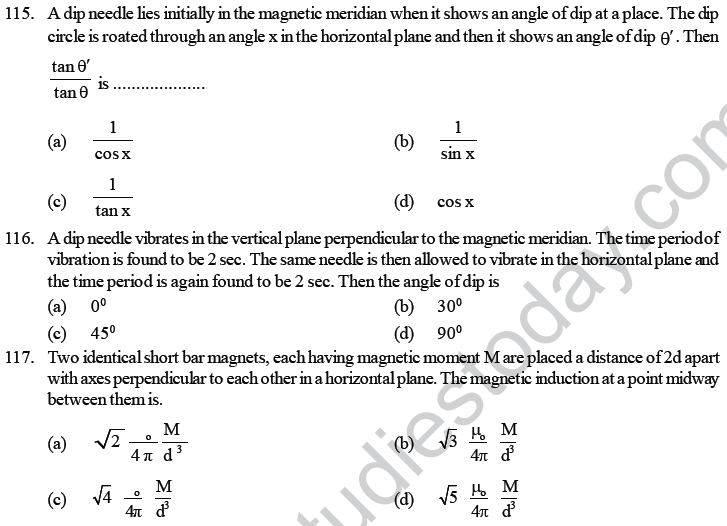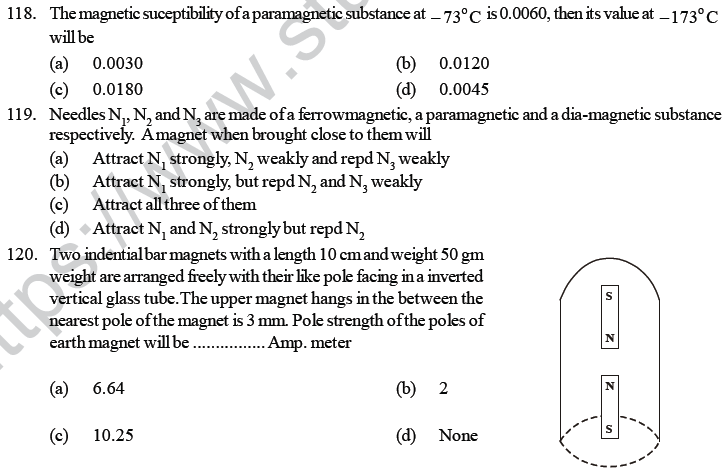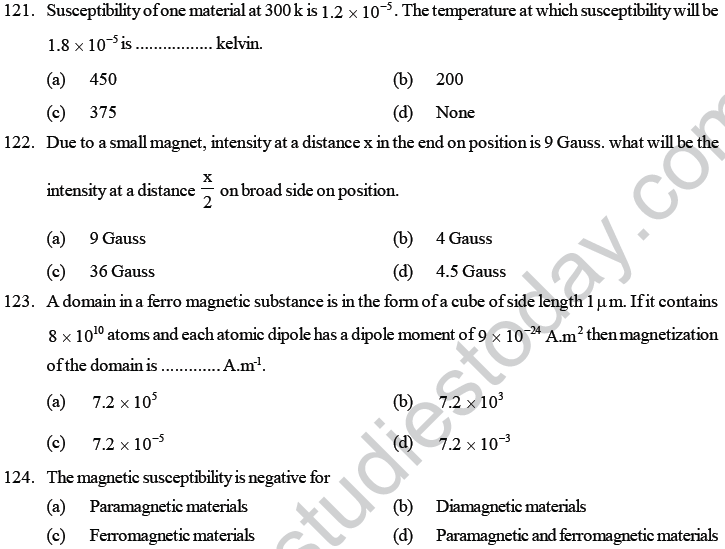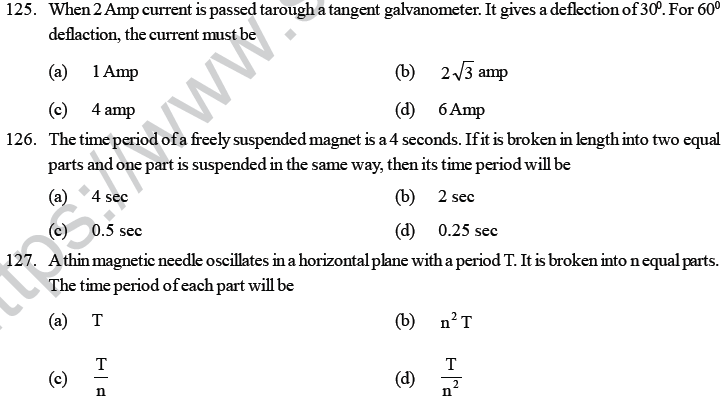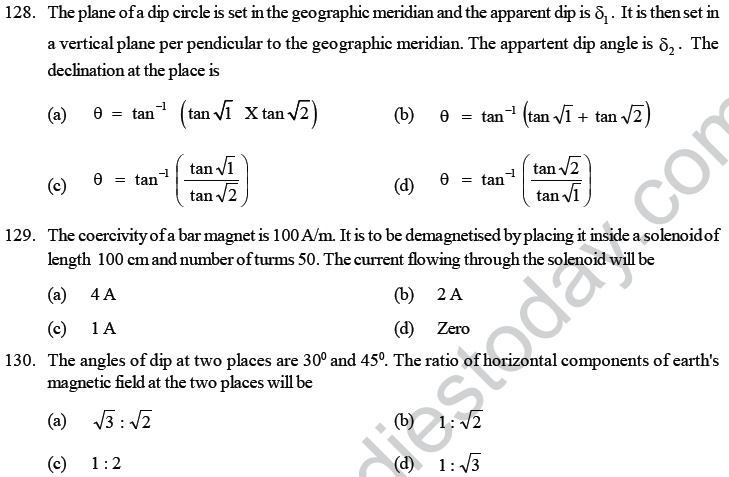 129. The coercivity of a bar magnet is 100 A/m. It is to be demagnetised by placing it inside a solenoid of length 100 cm and number of turms 50. The current flowing through the solenoid will be
(a) 4 A (b) 2 A
(c) 1 A (d) Zero
130. The angles of dip at two places are 300 and 450. The ratio of horizontal components of earth's magnetic field at the two places will be
(a) 3 : 2 (b) 1 : 2
(c) 1 : 2 (d) 1 : 3
ASSERTION - REASON TYPE
Read the assertion and reason carefully to mark the correct option out of the options given below.
(A) If both assertion and reason are true and the reason is the correct explanation of the asseration.
(B) If both assertion and reason are true but reason is not the correct explaination of the asseration,
(C) If assertion is true but reason is false.
(D) If the assertion and reason both the false.
(E) If assertion is false but reason is true.
131. Assertion : We cannot think of magnetic field configuration with three poles.
       Reason : A bar magnet does exert a torque on itself due to its own field.
132. Assertion : If a compass needle be kept at magnetic north pole of the earth, the compass needle may stay in any direction.
       Reason : Dip needle will stay vertical at the north pole.
133. Assertion : Dia-magnetic materials can exhibit magnetism.
        Reason : Dia-magnetic materials have permanent magnetic dipole moment.
134. Assertion : A paramagnetic sample displays greater magnetisation when it is cooled.
        Reason : The magnetisaution does not depend on temperature.
135. Assertion : Two short magnets are placed on a cork which floats on water. The magnets are placed such that the axis of one produced bisects the axis of other at right angles. Then the cork has neither translational nor rotational motion.
        Reason : Not force on the cork is zero.
136. Assertion : Cyclotorn does not accelerate electron.
        Reason : Mass of the electron is very small.
137. Assertion : Cyclotron is a device which is used to accelerate the positive ion.
        Reason : Cyclotron frequency depends upon the veolocity.
138. Assertion : The magnetic field produced by a current carrying solenoid is independent of its length and cross-sectional area
        Reason : The magnetic field inside the solenoid is uniform.
139. Asseration : Torque on the coil is the maximum, when coil is suspended in a radial magnetic field.
        Reason : The torque tends to rotate the coil on its own axis.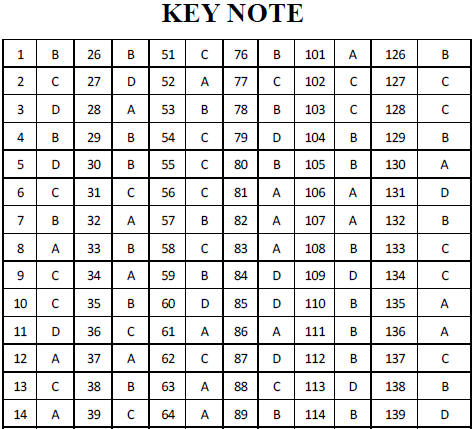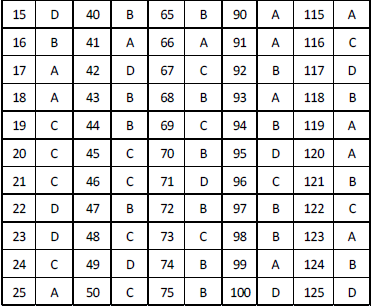 Click for more Physics Study Material
›