CBSE Class 9 Mathematics MCQs. Chapter wise Multiple Choice Questions (MCQds) are being given by teachers to students to make them understand the chapter concepts. Its extremely critical for all CBSE students to practice all MCQs which will help them in gaining better marks in examinations. All assignments available for free download on the website are developed by the best teachers having many years of teaching experience in CBSE schools all over the country. Students, teachers and parents are advised to download the CBSE study material. 
1) Certain number of persons comprising adults and children went to an exhibition. Entry ticket for the children is Rs 1.50 and Rs 4.50 for the adults. Total cost of the tickets come out to be Rs 600.
Which of the following pairs of numbers can be the number of adults and childrens?
A. 90, 70 B. 100, 60 C. 110, 50 D. 120, 40
2) Mean of five observations is 7, on excluding two observations, the mean reduces to 6. On adding, the difference of the two excluded observations, the mean of the four observations becomes 24/4.
What are the two excluded observations?
A. 2, 9
B. 6, 13
C. 5, 12
D. 8, 15
3) Which of the following graph correctly represents the line 4x − 3y = 24?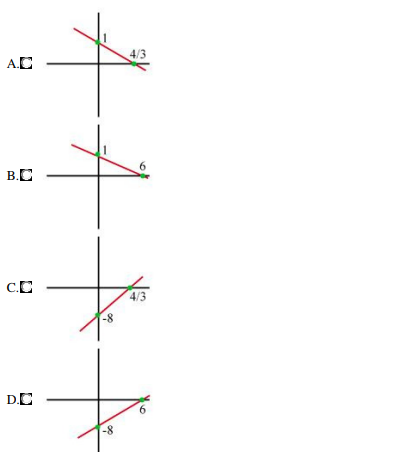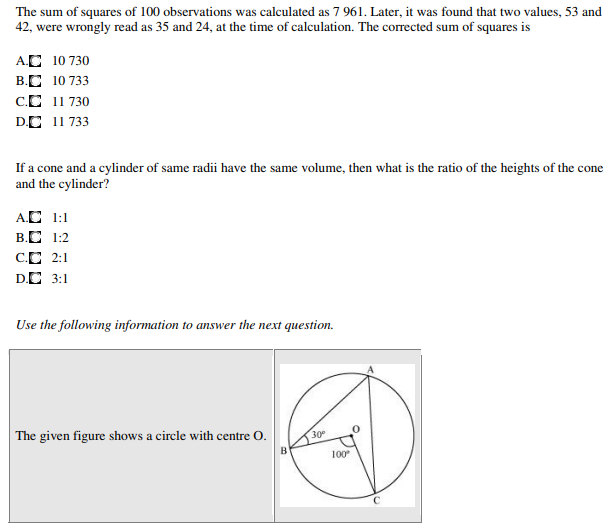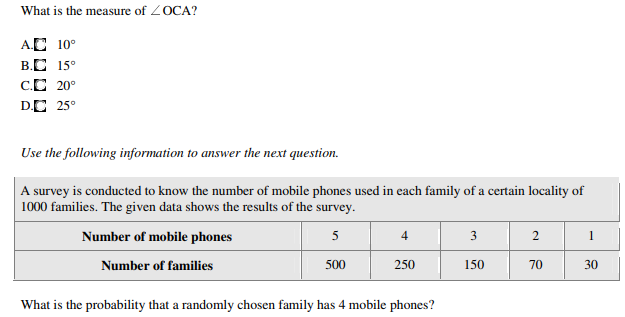 click the below link to access CBSE Class 9 Mathematics MCQs.

For more study material for Mathematics please click here -
Mathematics