CBSE Class XII HOTs Biology - Reproduction. Higher Order Thinking Skills (HOTS) download and print
UNIT-VI
REPRODUCTION
Chapter-1 REPRODUCTION IN ORGANISMS
ONE MARK QUESTIONS:
1. Some organisms reproduce to produce genetically similar individuals. What is the type of reproduction do they follow? Why are the individuals genetically similar?
2. How is gemma cup and gemmules differ from each other?
3. How is a nodal segment in sugarcane helpful as a reproductive unit?
4. How is vegetative propagation related to the following plants?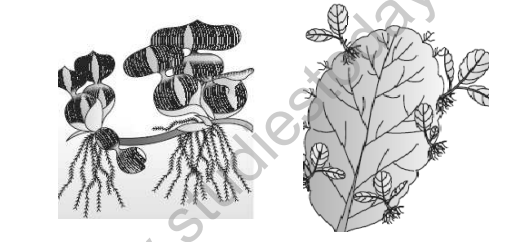 Please refer to link below to download pdf file of CBSE Class XII HOTs Biology - Reproduction
Click for more Biology Study Material
›