Read and download free pdf of CBSE Class 7 Social Science History Eighteenth Century Political Formations Assignment. Get printable school Assignments for Class 7 Social Science. Standard 7 students should practise questions and answers given here for Social Science in Grade 7 which will help them to strengthen their understanding of all important topics. Students should also download free pdf of Printable Worksheets for Class 7 Social Science prepared as per the latest books and syllabus issued by NCERT, CBSE, KVS and do problems daily to score better marks in tests and examinations
CHAPTER - X - EIGHTEENTH CENTURY POLITICAL FORMATIONS
Which Afghan ruler invaded India five times?
Name two groups in which Mughal nobility was divided?
Where did Banda Bahadur establish the Sikh rule?
Name two important Rajput princes who were oppointed subedars by Mughal emperors in 18th century?
Name some Maratha Chiefs, who became powerful in their area?
Name the capital of Marathas in the 18 century?
Who led the Marathas after the death of Shivaji?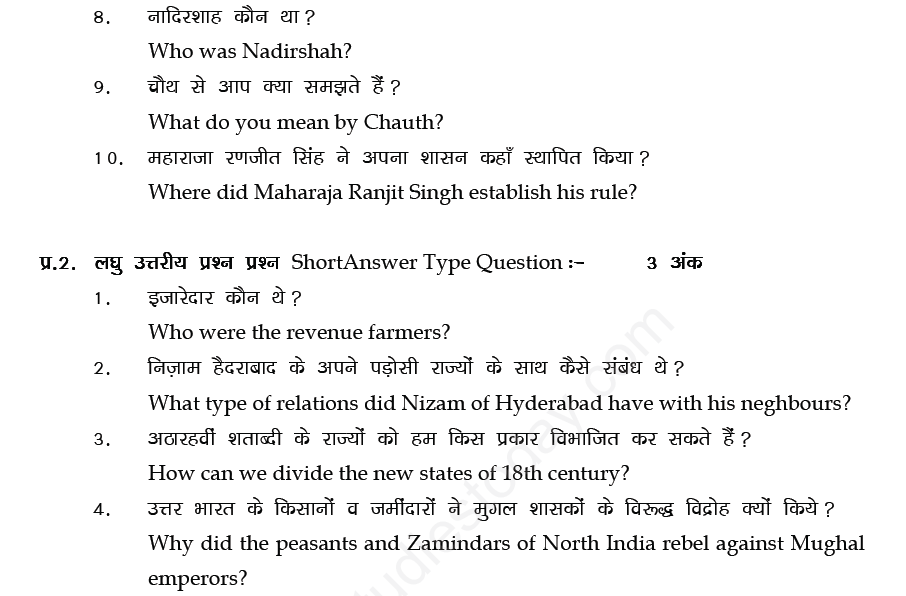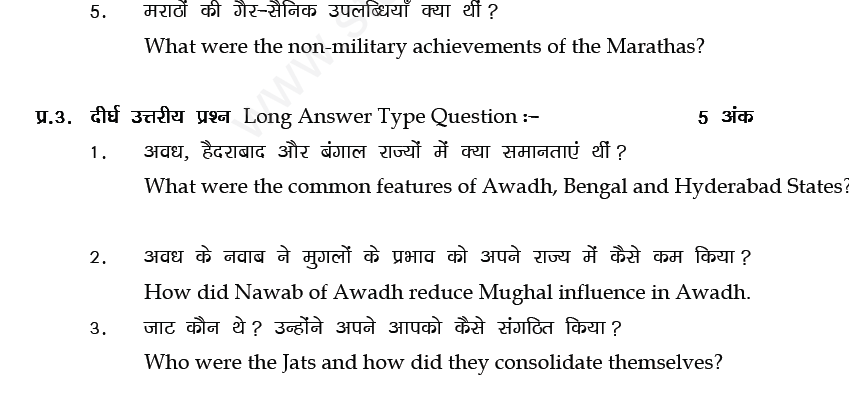 Refer to attached file for CBSE Class VII History Assignment on Chapter Eighteenth Century Political Formations
Click for more Social Science Study Material
›