Read and download free pdf of CBSE Class 7 Social Science Geography Natural Vegetation And Wild Life Assignment. Get printable school Assignments for Class 7 Social Science. Standard 7 students should practise questions and answers given here for Social Science in Grade 7 which will help them to strengthen their understanding of all important topics. Students should also download free pdf of Printable Worksheets for Class 7 Social Science prepared as per the latest books and syllabus issued by NCERT, CBSE, KVS and do problems daily to score better marks in tests and examinations
CHAPTER - VI - NATURAL VEGETATION AND WILD LIFE
1, What is biosphere?
2. Which type of climate is suitable for the growth of forests?
3. Why are tropical rainforests called evergreen forests?
4. Where is Tundra vegetation found?
5. Name the animals found in Tundra.
6. Name two trees found in Tropical Deciduous forests.
7. In how many categories is natural vegetation classified?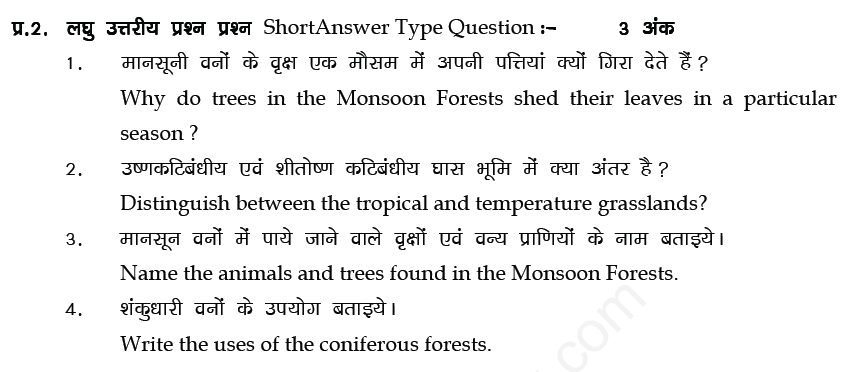 Refer to attached file for more questions on CBSE Class VII Geography Assignment on Chapter Natural Vegetation And Wild Life
Click for more Social Science Study Material
›