Read and download free pdf of CBSE Class 7 Social Science History The Delhi Sultans Assignment. Get printable school Assignments for Class 7 Social Science. Standard 7 students should practise questions and answers given here for Social Science in Grade 7 which will help them to strengthen their understanding of all important topics. Students should also download free pdf of Printable Worksheets for Class 7 Social Science prepared as per the latest books and syllabus issued by NCERT, CBSE, KVS and do problems daily to score better marks in tests and examinations
History The Delhi Sultans Class 7 Social Science Assignment Pdf
Class 7 Social Science students should refer to the following printable assignment in Pdf for History The Delhi Sultans in standard 7. This test paper with questions and answers for Grade 7 Social Science will be very useful for exams and help you to score good marks
Class 7 Social Science Assignment for History The Delhi Sultans
Name the coin that was in circulation in Delhi?
Name the cities built by Delhi Sultans in Delhi.
Who was the most famous Mougal Rulers?
Who succeeded Iltutmish to the throne of Delhi?
Why did Iltutmish favour Bandagans?
Military expeditions into Southern India started during the reign of which Delhi Sultan?
Who wrote tawarikh?
What were the duties of iqtadars?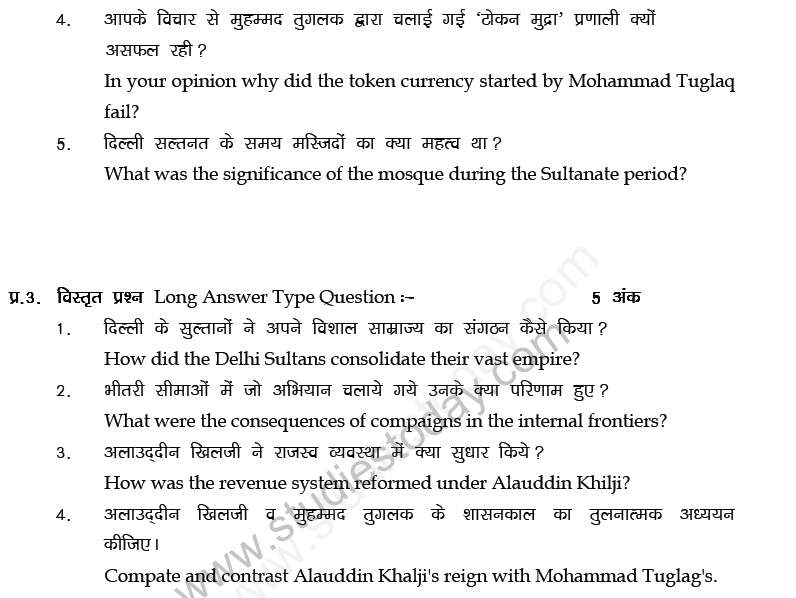 Refer to the attached file for CBSE Class VII History Assignment on Chapter The Delhi Sultans
Click for more Social Science Study Material
›