Read and download free pdf of CBSE Class 7 Social Science Geography Life In the Deserts Assignment. Get printable school Assignments for Class 7 Social Science. Standard 7 students should practise questions and answers given here for Social Science in Grade 7 which will help them to strengthen their understanding of all important topics. Students should also download free pdf of Printable Worksheets for Class 7 Social Science prepared as per the latest books and syllabus issued by NCERT, CBSE, KVS and do problems daily to score better marks in tests and examinations
Geography Life In The Deserts Class 7 Social Science Assignment Pdf
Class 7 Social Science students should refer to the following printable assignment in Pdf for Geography Life In The Deserts in standard 7. This test paper with questions and answers for Grade 7 Social Science will be very useful for exams and help you to score good marks
Class 7 Social Science Assignment for Geography Life In The Deserts
Very Short Answer Type Question
Which is the largest desert of the world? In which continent is it situated?
Name two nomadic tribes of the Sahara.
Why does Ladakh receive a little rainfall?
What is Drass in Ladakh known for?
Which religion does the people of Ladakh follow ?
What is a monastry?
What is Goncha?
What are "Gompas"?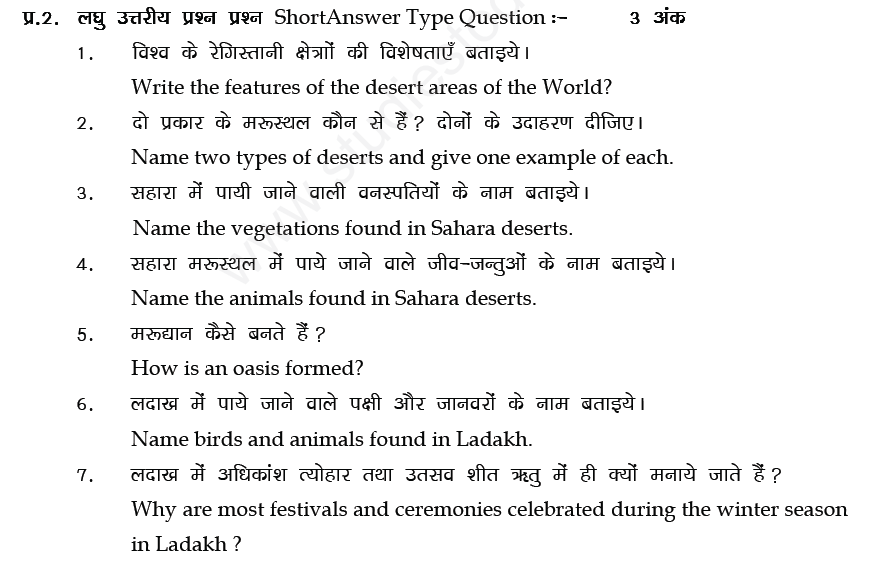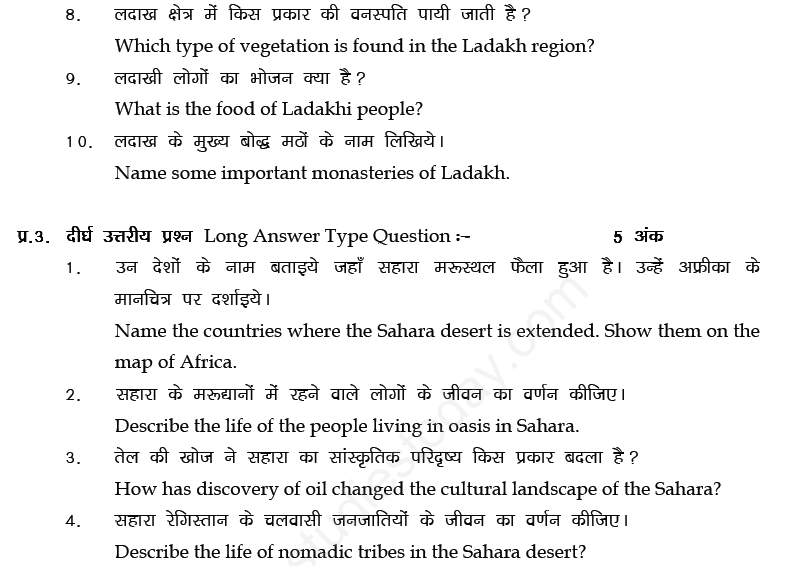 Click on link below to download CBSE Class 7 Social Science Geography Life In the Deserts Assignment
Click for more Social Science Study Material
›