Read and download PDF of CBSE Class 9 Mathematics Sample Paper Set 60 designed as per the latest curriculum and examination pattern for Class 9 issued by CBSE, NCERT and KVS. The latest Class 9 Mathematics Sample Papers have been provided with solutions so that the students can solve these practice papers and then compare their answers. This will help them to identify mistakes and improvement areas in Mathematics Standard 9 which they need to study more to get better marks in Grade 9 exams. After solving these guess papers also refer to solved Class 9 Mathematics Question Papers available on our website to build strong understanding of the subject
Sample Paper for Class 9 Mathematics Pdf
Students can refer to the below Class 9 Mathematics Sample Paper designed to help students understand the pattern of questions that will be asked in Grade 9 exams. Please download CBSE Class 9 Mathematics Sample Paper Set 60
Mathematics Class 9 Sample Paper
SECTION A ( 1 MARKS EACH)
1. Find the value of k, if the equation of a line 2x – ky = 9 passes through the point (-1, -1).
2. A box contains 50 bolts and 150 nuts. On checked the box, it was found that half of the bolts and half of the nuts are rusted. If one item is chosen at random, find the probability that it is rusted.
3. The mean and median of 15 numbers is 8. If 2 is added to every number, what will be the new mean and new median?
4. If the perimeter of one of the faces of a cube is 40cm then find its volume.
SECTION B ( 2 MARKS EACH)
5. The class mark of a particular class is 9.5 and its class size is 5. Write the next 3 classes, if they are continuous.
6. From the graph, answer the following questions: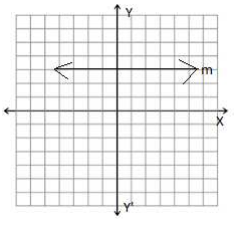 i) Write the equation of a line m.
ii) Write the coordinates of any two points lying on the line m.
7. Find the points where the graph of the equation3x + 2y – 9 = 0 cuts the x-axis and the y-axis.
8. Construct an angle of 37 1/2 °, using compass and ruler only.
9. The sum of the radius of the base and height of a cylinder is 37m. If TSA of the solid cylinder is 1628m2 , find the height of the cylinder.
10. If O is the centre of a circumcircle of a ΔABC and OD ⊥BC, prove that ∠BOD = ∠A.
Please click the link below to download CBSE Class 9 Mathematics Sample Paper Set 60
Books recommended by teachers