CBSE Class 4 Control Panel. Learning the important concepts is very important for every student to get better marks in examinations. The concepts should be clear which will help in faster learning. The attached concepts will help the student to understand the chapter and score better marks in the examinations. 
UNIT-7
CONTROL PANEL
In order to customize the desktop screen of a computer system, you can make use of Control Panel provided by an operating system, that provides all the ptions required for the organization and maintenance of your computer both in terms of hardware and software.
You can access the Control Panel in either of the two ways: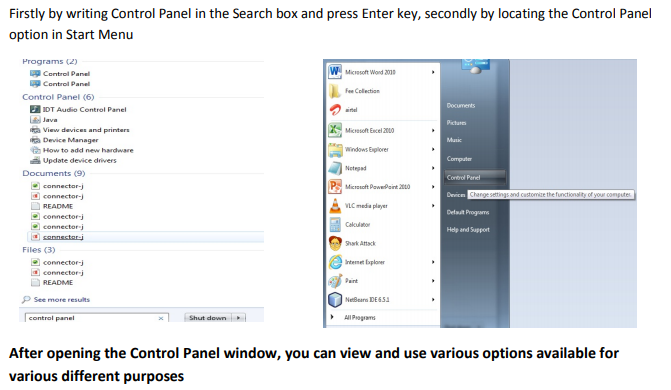 Please click the link below to download CBSE Class 4 Control Panel.
Click for more Computers Study Material
›