Read and download PDF of CBSE Class 11 Biology Sample Paper Set B designed as per the latest curriculum and examination pattern for Class 11 issued by CBSE, NCERT and KVS. The latest Class 11 Biology Sample Papers have been provided with solutions so that the students can solve these practice papers and then compare their answers. This will help them to identify mistakes and improvement areas in Biology Standard 11 which they need to study more to get better marks in Grade 11 exams. After solving these guess papers also refer to solved Class 11 Biology Question Papers available on our website to build strong understanding of the subject
CBSE Class 11 Biology Sample Paper Set B. It's always recommended to practice as many sample papers as possible before the examinations. Students can download the sample papers and also question papers of previous years to practice and score better marks in examinations. Refer to other links too for more sample papers. 
SECTION – A 
1. What are adventitious roots? Give examples.
2. What will happen to the water potential of a solution when solute is added?
3. What is known as Serum?
4. What is Hydroponics? Give the application of this technique.
5. Identify this diagram and replace the letters with adequate words.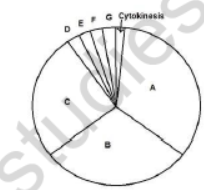 SECTION – B
6. What is Photoperiodism? Explain the different categories of plants on the basis of Photoperiodism giving one example of each category.
7. Differentiate between Transpiration and Guttation.
8. a) Why bile juice contains no enzyme yet it is important for digestion?
b) Why are enzymes secreted in inactivated form in human digestive system?
9. Explain the digestive activity of the following:- (ANY FOUR)
i) Salivary Amylase ii) Pepsin iii) Trypsin
iv) Lipase v) Maltase vi) Lactase
Please click the link below to download CBSE Class 11 Biology Sample Paper Set B
Click for more Biology Study Material
›