1. You have read about Lencho in 'A Letter to God', First Flight,textbook in English for Class X. How has the story of Lencho moved you? What do you think about Lencho's faith in God and his attitude towards the officials in the post office? Do you think he is right in asking God for support and then blaming the people at the post office? Discuss his actions with your friends. Why does he do so?
2. The summary of the story of Lencho is given below. The sequence of the story is jumbled up.
Read the story again and rearrange the jumbled sentences to make a coherent story.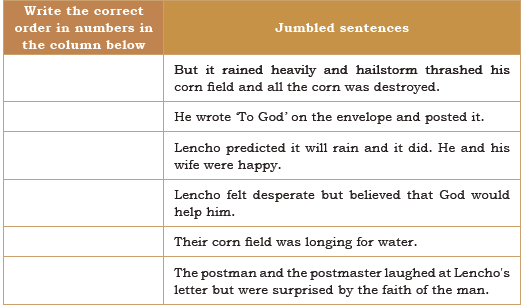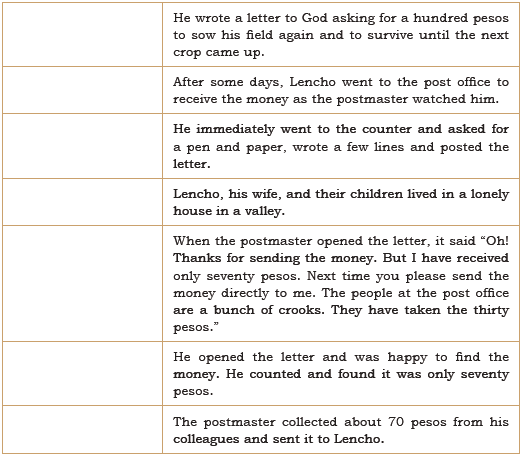 Click on the below link to download NCERT Class 10 English Words and Expressions 2 A Letter to God
Click for more English Study Material
›