EDI(Electronic Data Interchange)
Electronic data interchange (EDI) is an electronic communication method that provides standards for exchanging data via any electronic means. Two different companies or organizations, even in two different countries, can electronically exchange documents (such as purchase orders, invoices, shipping notices, and many others). EDI implies a sequence of messages between two parties, either of whom may serve as originator or recipient. The formatted data is transmitted via telecommunications or physically transported on electronic storage media using wires.
What is E-Commerce and E-Greetings?
E-Commerce It refers to any form of transaction (exchange) that uses an electronic medium to facilitate the transaction.
Social impacts of E- Business:
• Reductions in transactions and other costs.                     
• Increase in the internet users.               
• Un-shortened supply chain.                                                                       
• Improved customer service.
• Increased productivity/efficiency.
• Access to international markets.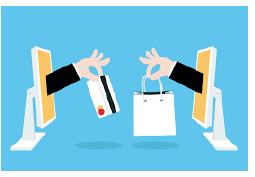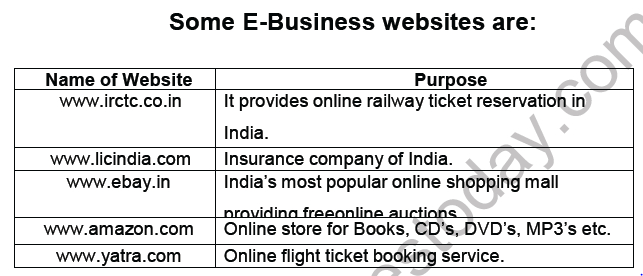 An E-card is similar to a postcard or greeting card, with the primary difference being that it is created using digital media instead of paper or other traditional materials. E-cards are made available by publishers usually on various Internet sites, where they can be sent to a recipient, usually via e-mail. It also considered more environmentally friendly compared to traditional paper cards. E-card businesses are considered environmentally friendly because their carbon footprint is generally much lower compared to paper card companies and because paper is not used in the end product.
E-cards can be easily sent to many people at once or extensively personalized by the sender
Typically, an E-card sender chooses from an on-line catalog of E-cards made available on a publisher's web site. After selecting a card, the sender can personalize it to various degrees by adding a message, photo, or video. Finally, the sender specifies the recipient's e-mail address and the web site delivers an e-mail message to the recipient on behalf of the sender. 
Click for more Computer Science Study Material
›