CBSE Class 11 Chemistry Question Paper Set P Solved. Students can download the last year board exams question papers using the link below. Free download of examination question papers with solutions. Last 10 year question papers should be practised to get better marks in examinations.
1 Give any one characteristic of EM radiations.
2 Give any one preparation of hydrogen peroxide.
3 Can the oxidation number of any atom present in a molecule be zero? Give example
4 Why H2SO4 always acts as oxidizing agent?
5 Draw the structure of Diborane (B2H6), explaining the formation of "banana bond"
6 If a photon of wavelength 150pm strikes the atom and releases an inner bound electron with velocity of 1.5× 10 7 m s-1, calculate the energy with which the electron was bound to the nucleus.
7 "The effect of uncertainty principle is significant only for motion of microscopic particles and is negligible for the macroscopic particles."
Justify the statement with the help of a suitable example.
Also state the Heisenberg`s uncertainty principle.
OR
Hydrogen atom has only one electron, so mutual repulsion between electrons is absent. However, in multielectron atoms mutual repulsion between the electrons is significant.
How does this affect the energy of an electron in the orbitals of the same principal quantum number in multielectron atoms? How is the energy order for Hydrogen different.
8 Identify and give the reason for the phenomenon shown in the adjoining figure.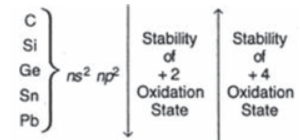 Also give any one of its outcomes.
Please click the link below to download pdf file of CBSE Class 11 Chemistry Question Paper Set P Solved
Click for more Chemistry Study Material
›