CBSE Class 9 Science Syllabus. Download the latest syllabus to do your studies as per the latest guidelines issued by CBSE NCERT. The syllabus, weightage of chapters, blue print of question papers and the design of question papers is issued every year for the benefit of students. Access all syllabus for all subjects here. 
Science 
1. As per CCE guidelines the syllabus of Science for classes IX & X has been divided term wise.
2. The units specified for each term shall be assessed through both Formative and Summative assessments.
3. In each term, there will be two formative assessments each carrying 10% weightage.
4. The summative assessment in the first term will carry 20% weightage and the summative assessment in the second term will carry 40% weightage.
5. Hands on practical examination will be conducted through formative assessment once in every term with 20% weightage of total term marks.
6. Assessment of Practical skills through MCQ will carry 20% weightage in every term end summative assessment.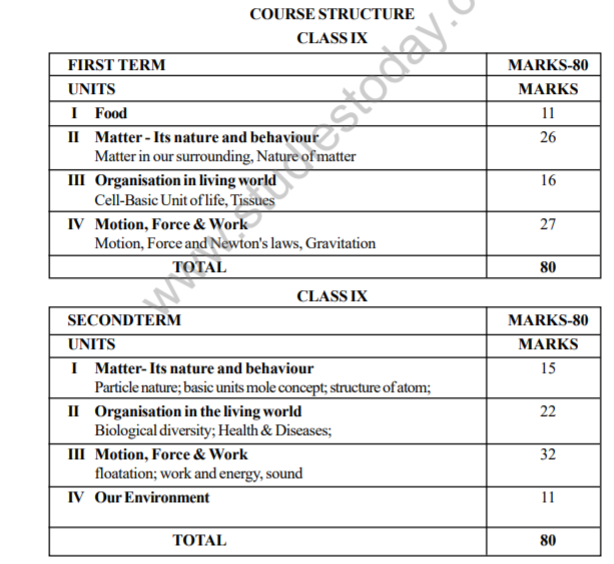 Please click the link below to download CBSE Class 9 Science Syllabus.
Click for more Science Study Material
›