Read and download CBSE Class 11 Biology Question Paper Set K Solved designed as per the latest question paper pattern and Class 11 examination guidelines issued by CBSE, NCERT and KVS. The past year Question Papers for Class 11 Biology have been provided with solutions which will help students to assess their performance and find out topics in Biology grade 11 which they need to improve to get better marks in Standard 11 exams. After solving these last year papers also refer to solved Sample Papers for Class 11 Biology available on our website to build strong understanding of the subject
CBSE Class 11 Biology Question Paper Set K Solved. Students can download the last year board exams question papers using the link below. Free download of examination question papers with solutions. Last 10 year question papers should be practised to get better marks in examinations. 
Section A
1.The human skull is composed of two set of bones. Name them. How many bones in total, are present in our skull?
2 How is the tongue attached to the floor of buccal cavity?
3 What is the role of sebaceous glands?
4 Name the band of nerve fibre that joins two cerebral hemispheres
5 What are the two parts of the otolith organ in the internal ear?
Section B
6 What is the significance of hepatic portal system in the circulatory system?
7 Draw a labeled diagram of sectional view of cochlea.
OR
Label the give diagram of lower limb of human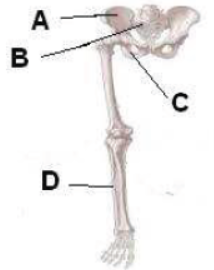 8 Why do old people have a weak immune system?
9 George comes on a vacation to India from USA. The long journey disturbs his biological system and he suffers from jet lag. What is the cause of his discomfort?
Please click the link below to download pdf file of CBSE Class 11 Biology Question Paper Set K Solved
Click for more Biology Study Material
›