CBSE Class 6 Internet Networks. Learning the important concepts is very important for every student to get better marks in examinations. The concepts should be clear which will help in faster learning. The attached concepts will help the student to understand the chapter and score better marks in the examinations. 
 CHAPTER-3
INTERNET & NETWORKS
Internet is a collection of computers connected by network cables or through satellite links. Internet is a network of networks. It is also knows as Super Network. There are millions of computing devices that are connected to this network either permanently or for a short duration. These devices run network applications that communicate  hrough copper or fiber optic cables, radio or satellite transmission.

The Internet connectivity is provided by Internet Service Providers (ISP) like BSNL, Airtel, Reliance, Aircel Vodafone etc.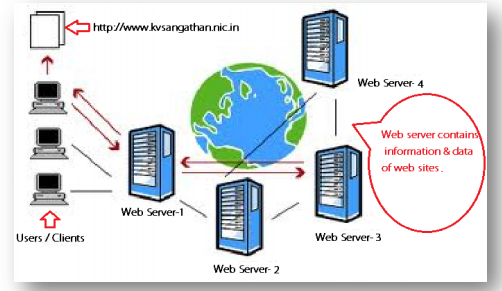 Please click the link below to download CBSE Class 6 Internet Networks.
Click for more Computer Science Study Material
›