CBSE Class 4 English How to write story. Learning the important concepts is very important for every student to get better marks in examinations. The concepts should be clear which will help in faster learning. The attached concepts made as per NCERT and CBSE pattern will help the student to understand the chapter and score better marks in the examinations.
HOW TO WRITE A STORY ?
• Story writing i~ activity wher ein our crP2 ti·1e: 1rnag.nation 1s tra nslc rreo 1n1 , , a piece of writing in a planned and organized manner. 
• The plot / story has to be planned in advance with a clear begmning, middle and an end.
• The characters have to be well defined.
• The story has to be in a chronological order.
• The end has to be conclusive with a clear account of the events that lead to it.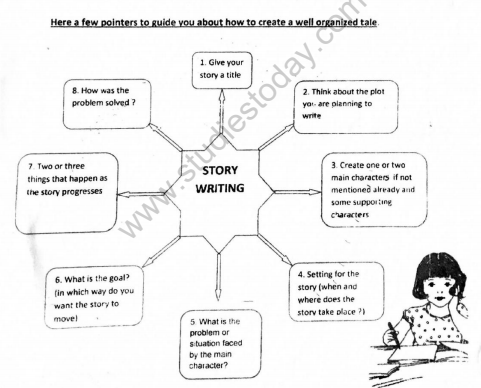 Click on the link below to download CBSE Class 4 English How to write story.
Click for more English Study Material
›