Introduction:-
Dear Students, in this unit, we will learn about the tables in MS-word. First we are going to see "what is MS-word actually"
Microsoft Word or MS-WORD (often called Word) is a graphical word processing program that users can type with. It is made by the computer company Microsoft. The purpose of the MS Word is to allow the users to type and save documents. Similar to other word processors, it has helpful tools to make documents.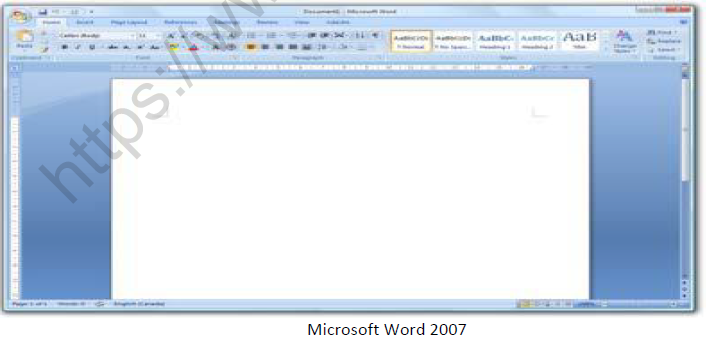 Students currently there are many version of MS-Word is available in the market like Office 2003, 2007. 2010, 2013 etc. here we are considering MS-word 2007 version.
Inserting Tables
In Microsoft Office Word 2007, you can insert a table by choosing from a selection of preformatted tables — complete with sample data — or by selecting the number of rows and columns that you want.
You can insert a table into a document, or you can insert one table into another table to create a more complex table. There are 3 ways by which you can insert a table in the document and these 3 ways are as following:-
Selecting no of rows and Columns
(i) Use table templates
You can use table templates to insert a table that is based on a gallery of preformatted tables. Table templates contain sample data to help you visualize what the table will look like when you add your data.
1. Click where you want to insert a table.
2. On the Insert tab, in the Tables group, click Table, point to Quick Tables, and then click the template that you want.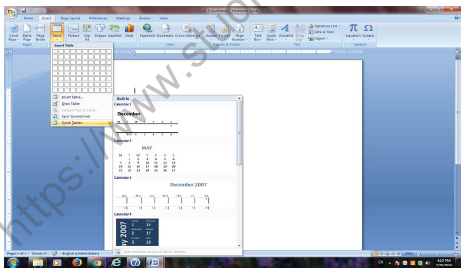 Click for more Computers Study Material
›