Read and download PDF of CBSE Class 11 Computer Science Sample Paper Set I designed as per the latest curriculum and examination pattern for Class 11 issued by CBSE, NCERT and KVS. The latest Class 11 Computer Science Sample Papers have been provided with solutions so that the students can solve these practice papers and then compare their answers. This will help them to identify mistakes and improvement areas in Computer Science Standard 11 which they need to study more to get better marks in Grade 11 exams. After solving these guess papers also refer to solved Class 11 Computer Science Question Papers available on our website to build strong understanding of the subject
CBSE Class 11 Computer Science Sample Paper Set I. It's always recommended to practice as many sample papers as possible before the examinations. Students can download the sample papers and also question papers of previous years to practice and score better marks in examinations. Refer to other links too for more sample papers.
Q.1 What is the purpose of using the attribute HREF in tag <A>? (2)
Q.2 Identify the errors and write the corrected HTML statements:
a) <BODY BACKGROUND= "RED">
b) <FONT TYPE= "ARIAL">
Q.3 Name two common graphic file formats that most browsers recognize. (2)
Q.4 Distinguish between Cellspacing and Cellpadding? (2)
Q.5 List any one attribute of <HR> tag. (2)
Q.6 Write the HTML coding from the following output. (4)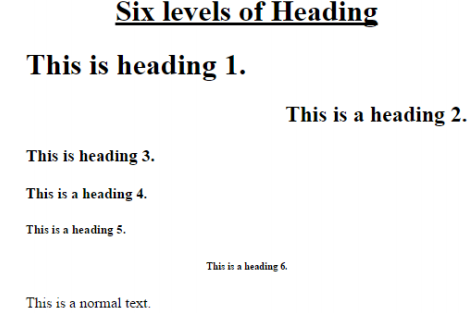 Please click the link below to download CBSE Class 11 Computer Science Sample Paper Set I.
Click for more Computer Science Study Material
›