Read and download PDF of CBSE Class 11 PSA English Sample Paper Set B designed as per the latest curriculum and examination pattern for Class 11 issued by CBSE, NCERT and KVS. The latest Class 11 PSA Sample Papers have been provided with solutions so that the students can solve these practice papers and then compare their answers. This will help them to identify mistakes and improvement areas in PSA Standard 11 which they need to study more to get better marks in Grade 11 exams. After solving these guess papers also refer to solved Class 11 PSA Question Papers available on our website to build strong understanding of the subject
PSA Sample Paper Class 11
Students can refer to the below Class 11 PSA Sample Paper designed to help students understand the pattern of questions that will be asked in Grade 11 exams. Please download CBSE Class 11 PSA English Sample Paper Set B
PSA Class 11 Sample Paper
CBSE Class 11 PSA English Sample Paper Set B . It's always recommended to practice as many sample papers as possible before the examinations. Students can download the sample papers and also question papers of previous years to practice and score better marks in examinations. Refer to other links too for more sample papers.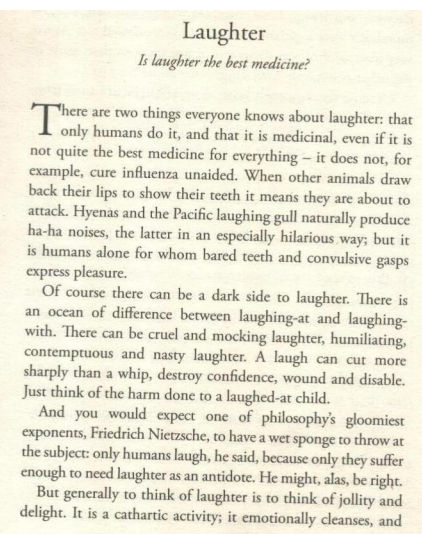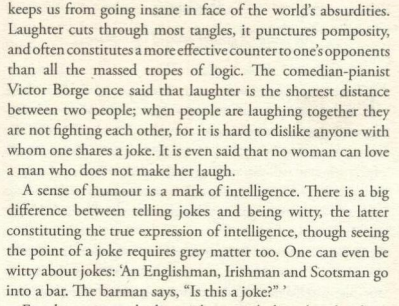 Q.1 According to Nietzche, humans laugh because
a) they know how to laugh
b) laughter is an antidote
c) laughter is natural for them
d) it prevents them going insane.
Q.2 Being witty is superior to telling jokes because
a) it does not require grey matter
b) it displays true expression of intelligence.
c) it does not require any skill.
d) None of the above.
Q.3 Pick out the adjective in the following sentence.
Just think of the harm done to a laughed-at child.
a) Just
b) harm
c) child
d) laughed-at
Q.4 Produce – verb
a) make or grow something
b) cause something to happen
c) show something
d) organise making film
Which definition best fits the word 'produce' as it is used in the sentence below?
Efforts to produce an agreement among the parties ended in failure.
Q.5 The word 'absurdities' mean
a) completely stupid
b) reasons
Please click the link below to download CBSE Class 11 PSA English Sample Paper Set B
Click for more Class XI Study Material
›