Read and download free pdf of CBSE Class 3 Revision Assignments Set D. Get printable school Assignments for Class 3 all subjects. Standard 3 students should practise questions and answers given here for all subjects in Grade 3 which will help them to strengthen their understanding of all important topics. Students should also download free pdf of Printable Worksheets for Class 3 all subjects prepared as per the latest books and syllabus issued by NCERT, CBSE, KVS and do problems daily to score better marks in tests and examinations
all subjects Assignment for Class 3
Class 3 all subjects students should refer to the following printable assignment in Pdf in standard 3. This test paper with questions and answers for Grade 3 all subjects will be very useful for exams and help you to score good marks
Class 3 all subjects Assignment Pdf
SHRI RAM SHIKSHA MANDIR SCHOOL
DEAR STUDENTS,
The long awaited summer vacations are back again and we expect you all to sit back, relax, and watch entertaining and informative movies, visit friends and relatives. Go out shopping-buying your favorite stuff however don't forget your lovely school. To keep you occupied, some joyous and fun filled activities have been compiled by your teachers which will serve as quick fillers and provide many different ways to exercise and develop creative thinking, general vocabulary and spelling skills. So children don't let the excitement meter go down, have loads and loads of fun, enjoy yourself and come back refreshed and share with us all your happenings! HAPPY HOLIDAYS!
GENERAL INSTRUCTIONS:
• Revise the syllabus covered till date (for all the subjects).
• Bring holiday homework in a beautifully decorated folder.
• Homework/Project will be assessed on the basis of neatness, creativity and originality of ideas.
• Parents are requested to only guide the children while doing the assignment.
• Do Holiday home work on A-4 size sheets.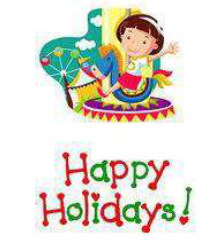 ENGLISH HOLIDAY HOME WORK
1. Spend your holidays reading books. You will write better and speak well. Read books to discover lots of new things. Read at least three story books out of the list of books given below.
a. Alice in Wonderland
b. Schooldays
c. Noddy Series
d. The Enormous Crocodile
e. Panchtantra
Based on your reading do the following exercises:
• Draw your favorite character.
• Pick out 15 new words you have come across in your stroy book and write their meanings with the help of dictionary.
• Arrange these words in alphabetical order.
• Make masks of any two characters.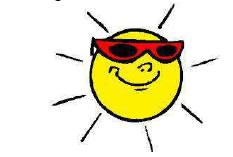 2. Make 10 creative 'flash cards' of adjectives of size (8"x5") using card board and cover it with colorful sheets.
3. Write one page in cursive strokes book daily.
4. Project: Use the words given below to write what Sachin did when he went for a holiday to his grandfather's house in about 60 words.
RIVER PAVEMENT STROLLED WATCHED BEHIND
Please click the below link to access CBSE Class 3 Revision Assignments Set D
Click for more Class III Study Material
›