Students often get nervous during their exams. The reason behind this nervousness is either a lack of confidence or a lack of preparedness.
To overcome these fears students are advised to do their preparation in such a way that will retain their confidence. For this purpose, here are some top tips which will help you with preparation for exams.
Give enough time for studies:
Students go for last-minute cramming. But it may not be an appropriate way to approach an exam. On the contrary, having plenty of time to study will help you to understand the concepts better. Accordingly, prepare a time table to sort out time management for your studies.
Besides, that counts the number of available days and distribute it according to the subjects you are going to appear for. Although some subjects may need more time than others, so find a balance so that none of the subjects are left unprepared.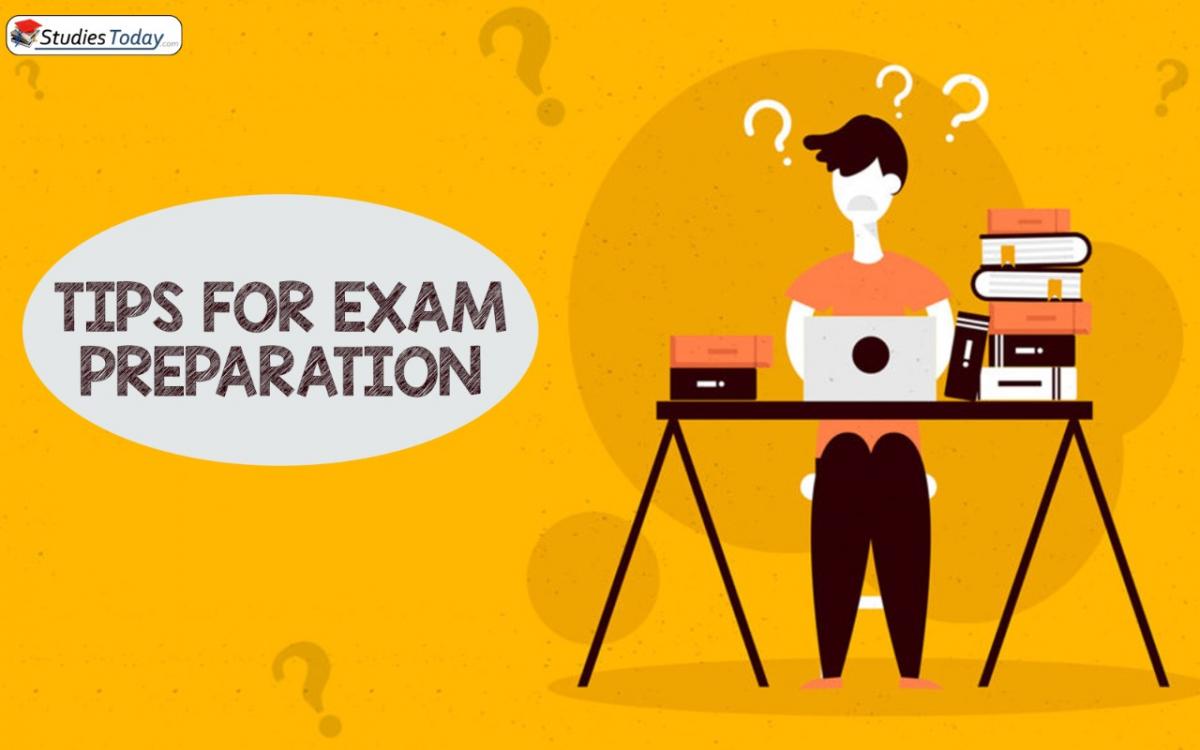 Organize your study space:
While studying, try to keep all the distractions like games away from yourself. In addition, make sure the area of study is sufficient for all your study materials. Also keeping enough light for you to study is a small but important measure for your good and prolonged vision. Make sure the place is comfortable where you have to sit. Giving equal importance to your health, make sure to avoid cramps and strain on muscles while sitting in one place for long.
Practice previous papers:
Some students are slow while writing their exams. For issues like this try solving previous year question papers. It not only will help you to get a hint about the pattern of questions asked but will also help you to build your consistency while writing and managing time.
Use of charts and diagrams:
Since primary classes, we are prompted to use means helpful for our learning. Amongst these 'means' the ones acing up are flow charts and visuals. Both work on providing the highest degree of understanding and precise learning. Because for most of the students getting help from a pictorial explanation is really helpful while revising.
Especially during the time of revisions following exam the next day visual aids can help you recall everything you need to know during the exam. Preparing concise revision notes into one-page diagrams or flow charts is also the most insisted one.
Explain your answer to others:
Students often complain about their home's not so friendly environment for studies due to constant siblings disturbances. Instead of complaining you can use them to your advantage. Explaining a topic or a problem to them will really help you to get a clear image in the head about the problem. It will also help you to find your gaps where you need more work.
Organize group study sessions:
The mindset of today's children for group studies is that it is all a waste of time. However, if everyone is willing to stay focused on a topic for a particular period of time, group study sessions can be very effective to challenge yourself. Everyone can clear their concept while seeking the answer to questions you don't know.
Take regular breaks:
Can you sit all day on a desk? Yes, you can but will it be beneficial for the long run? The answer is a clear and absolute NO. Breaks between study sessions are very important to relax from the exhausting study routine. Proper refreshments should be taken in these breaks for your good health.
Try to pull off your study hours whenever it works for up. Keep your body hydrated and have proper meals. Trying to study everything in the morning hours just because people say its the best time, is definitely not a good idea. It will get your brain to take some stress. Ease yourself with breaks and make learning fruitful.
Snack on brain food:
You may feel like you deserve a treat, or that you don't have time to cook. But what you eat can really have an impact on energy levels and focus. Therefore, keep yourself away from junk food and keep your body and brain well-fuelled by choosing nutritious foods that have been proven to aid concentration and memory. These may include fish, nuts, seeds, yogurt, and blueberries.
The same applies to exam day - eat a good meal before the test, based on foods that will provide a slow release of energy throughout. Sugar may seem appealing, but your energy levels will crash an hour later.
Plan your exam day:
Make sure you get everything ready well in advance of the exam - don't leave it to the halfway or feeling frazzled from losing your way. You could also make plans to travel to the exam with friends or classmates, as long as you know they're likely to be punctual because surely you don't want to get late for your exam.