Download Class 6 Maths, Science, English, Geography Hindi, Science and English NCERT Solutions, Latest Sample Papers and Question Papers with Solutions, latest NCERT Books, important questions and answers worksheets and easy to learn concepts for all subjects which will help you to prepare for the exams, Students can download study material in pdf for free, prepared based on latest guidelines, term examination pattern and blueprints issued by CBSE and NCERT. Click on the subjects links below to access study material
Click below to get free subject wise NCERT Solutions and Books, printable worksheets with important questions and answers, latest syllabus, NCERT CBSE books, HOTs, Multiple Choice Questions (mcqs), chapter wise easy to learn concepts, do online tests, value based questions (vbqs), Sample papers and last year solved Question Papers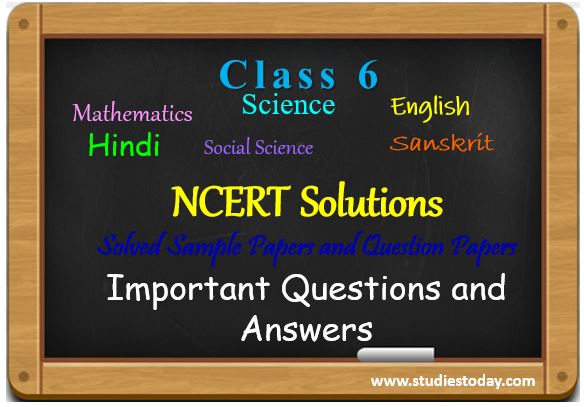 Latest CBSE News
As you know that the latest CBSE pattern 2019-2020 already has been updated and announced in the 1st week of March 2019. As per the new curriculum, CBSE proposed the internal assessment and examination practices for upcoming academic session 2019-2020. This will help in upgrading the quality of the assessment process, said by city school principals and authorities. According to the new curriculum...

Computers and software have become present everywhere. From booking a railway ticket to watching an IPL match on a smartphone, it is all down to coding and software. It is not surprising that the computer and software industry will provide the bulk of jobs in the coming years. Currently, India has 5.2 million employees who develop software, and the number will increase exponentially in the coming...

So if you are one of the students who has just given their 10th class exam and confused about what to pursue next in your life then you have come to a right place. Today in this article we will be talking about some of the courses which students can pursue after their 10th class exam. Mostly students get confused after their 10th on what to choose and what to leave. Many students just take...

The board exams are not only stressful for the students but also for the parents. The parents don't only help the students in revision process. The parents are often at loss on the fact that how should they help their spouse before the boards. This specially occurs managing the stress before exams. Parents are often oblivious. It is a proven fact that stress hampers the student's productivity on...

Many a times students face the most important hurdle in their lives, how to memorize faster? More often than not, you may feel that you have finished reading and revising a certain chapter but when you look back at it, it seems like nothing ever went in to your head. You are unable to produce the answers of even simple questions. This does not mean that there is a problem with you. It simply...

When students prepare for the final board exams, most of the students often waste their time in choosing the right books to study for their final examination. They become confused in choosing the right study material for themselves and ends up taking the wrong books for their preparation which may even lead to failure in their board exams. National Council of Education, Research and training (...

In a highly patriotic and important move to highlight one of the greatest men of our nation, Atal Bihari Vajpayee, the National Council of Educational Research and Training has introduced one of the poems written by this great leader in the 8th standard textbook. Must download these NCERT solutions for class 8 Hindi for free. The NCERT has taken this move with an aim to instil respect for the...