CBSE, Class IV Environmental Studies
Download Class 4 Environmental Studies and also get EVS access of study material for environmental studies evs looking around, students can free download in pdf, practice to get better marks in examinations. all study material has been prepared based on latest guidelines, term examination pattern and blueprint issued by cbse and ncert. Moreover, you can also download 4th class English study material.
Click below for Class 4 Environmental Studies NCERT Solutions, updated syllabus, latest worksheets with important questions and answers, evs looking around worksheets, assignments, syllabus, ncert cbse books, ncert solutions, hots, multiple choice questions (mcqs), easy to learn concepts and study notes of all class 4 environmental studies evs looking around chapters, online tests, value based questions (vbqs), sample papers and last year solved question papers of 4th class math are also available here.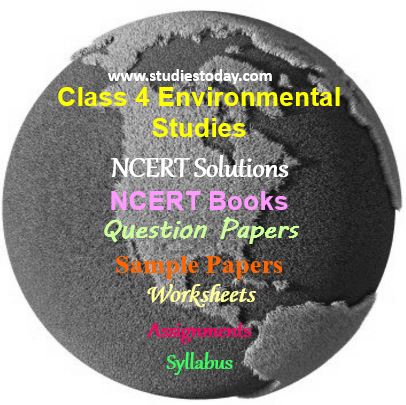 Latest CBSE News
The latest CBSE exam pattern 2019-2020 has been announced in the First week of March 2019. The new educational programme and pattern will be available in April 2019. As per the new exam pattern, CBSE has given more weight to school-based assessment and objective type questions. Internal Assessments in All Subjects: Unfortunately, the internal assessment wasn't available in all the subjects like...

So if you are one of the students who has just given their 10th class exam and confused about what to pursue next in your life then you have come to a right place. Today in this article we will be talking about some of the courses which students can pursue after their 10th class exam. Mostly students get confused after their 10th on what to choose and what to leave. Many students just take...

Exam times are one of the most hectic and nerve-racking periods in the student's life ever. This pressure will more increase if the board exams are going on. During the exam times students don't eat, sleep properly in the burden to perform well in the board exams. But they always forget that the brain also requires a lot of energy as a portion of food, rest i.e. good nutrition to work well.  To...

Your concentration level is something that is not only important as you conduct your daily studies and learning, but is also something that is required in day to day activities. Whatever task may be at hand, you should be able to perform it with the utmost concentration and to the best of your abilities. It may often be that you are good at a certain task or you may have the ability to perform it...

Relying on the reference books will be completely pointless just before exams. The best medium of scoring good marks in the CBSE 10th boards exams is the NCERT books. This statement was given by a student Hrithika Meena, of St. Xavier's school of the Nevata area in Jaipur. Being a top scorer Hrithika advises all the students, instead of mugging up the students should understand the context and...

The Central Board of Secondary Education (CBSE) has come up with certain rules regarding the dress code of candidates appearing for the board examinations. The candidates have been specified what they should wear while coming for their examination as follows: The regular school students are required to come for the exam in their regular school uniform only. The private students are allowed to...

There are just a few days left for the 12th and 10th Boards exams of CBSE to begin. Keeping this in mind, following are some tips, hacks, and advice from learned people and toppers about how you can study last minute to further enhance your performance. Your performance in the exams depends greatly on your effort throughout the year. Hard work is the key to success and since you surely would have...