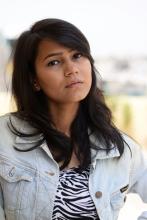 Monika Bisht
Tutoring Experience:
4 Years
I believe in smart learning and hence work on the basics of the students. With right guidance and inspiration any child can excel in academics.
Profile Description
I have been teaching for four years now. I am good at communication skills and hence can convey my lessons to students efficiently. I make sure the student is understanding the lessons rather than focusing on the completion of the course. I understand what problems students face while studying therefore focus on those areas more than usual. I have taught students from 9th standard to 12th standard. I can take up all the subjects for 9th and 10th standard. For 11th and 12th I am mathematics and Computer Science teacher. I also have experience in teaching English to all the standards. Moreover I was a Spoken English Teacher in Times Of India. In past 3 years I have taught in 3 different institutes situated in Munirka and Jor Bagh. I also took home tuition and have taught more than 100 students by now. Apart from academics I motivate my students time to time.
Qualification:
B.E / B.Tech
Teaching Facilities
Crash Course Available?:
Yes
Study Material Provided?:
No
Medium of Instruction:
English
Free Demo Classes Available?:
No
Time of Teaching:
As per student's needs
Classes and Subjects
Class 10›English
Class 10›Mathematics
Class 10›Science
Class 10›Social Science
Class 11›Computer Science
Class 11›English
Class 12›Computer Science
Class 12›English
Class 12›Mathematics
Class 9›Science
Contact Information
Address:
HNo : F58 Street No 12 Bhagwati Garden Dwarka Mor New Delhi
State & City:
Delhi›New Delhi