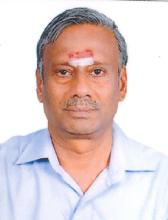 G Sairajan
Tutoring Experience:
More Than 25 years
Professional Teacher For Entire CBSE Syllabus
Profile Description
I am a senior faculty with 35 years of experience at present with SRM University. I am in the CBSE SYLLABUS COMMITTEE. Also conducts skill development programmes for banking, finance, communication and all competitive examinations. Knows six languages with specialisation in Hindi.
Qualification:
M.B.A / P G.D.M / PGDBA
Teaching Facilities
Crash Course Available?:
Yes
Study Material Provided?:
Yes
Medium of Instruction:
English
Free Demo Classes Available?:
No
Time of Teaching:
As per student's needs
Classes and Subjects
Class 10›Hindi
Class 11›Accountancy
Class 11›Business Studies
Class 11›Economics
Class 11›Hindi
Class 12›Accountancy
Class 12›Business Studies
Class 12›Economics
Class 12›Hindi
Class 9›Environmental Studies
Contact Information
Address:
E2 103 Shriram Shankari Thanagapapuram Guduvancheri
State & City:
Tamil Nadu›Chennai