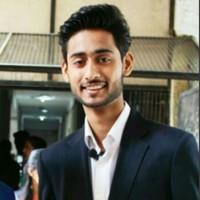 Naveen Singh
Tutoring Experience:
3 Years
I believe that the position as a teacher would allow me to gain knowledge at enabling students to make the best use of their last few years of schooling before they go for higher studies.
Profile Description
Being a student of Economics I have not only specialized into economics but also in subjects like Statistics, Financial Statement Analysis, Corporate Finance, Introductory Econometrics, Money and Banking, International Finance etc. I have worked as an intern at Department of Economic Affairs, Ministry of Finance and Institute of Economic Growth. While working in the ministry, I got to know about the critical analysis a nation has to do to make some big decisions. I worked on a project namely "An Analysis of India to become a member of the Inter-American Development Bank and its benefits", in which I provided some useful insights to Government of India with a valuable suggestion. In Institute of Economic Growth, I was working on a project namely "Jobless Growth in India: Challenges & Solutions" which helped me to learn how should we approach while writing an academic article. I have worked as Data Analyst at Xceedance Infotech Private Limited for one year, post my graduation. As a data analyst, I Offered support for issuing the policy as a part of policy lifecycle, providing the clients with fast turnaround times to address the business needs of their policyholders. I am also working as a Placement Coordinator in School of Economics, University of Hyderabad for the academic year 2018-19. This position includes responsibilities like, manage all databases of companies, student's information and prepare required strategies to complete all programs. While performing these activities with the academics has made my personality more of a multitasked person. The learning curve has been upward sloping while handling this position with tasks such as time management, controlling, scheduling and networking skills.
Teaching Facilities
Crash Course Available?:
Yes
Study Material Provided?:
Yes
Medium of Instruction:
English
Free Demo Classes Available?:
Yes
Time of Teaching:
Afternoon onwards
Classes and Subjects
Class 11›Economics
Class 12›Economics
Contact Information
Address:
A-50, Street No.21, Mahendra Park
State & City:
Delhi›New Delhi