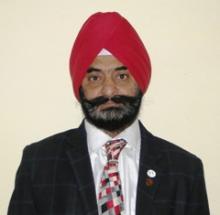 Dr. Surjeet Singh Khaira
Tutoring Experience:
More Than 25 years
Geography Teacher, Author of Geography and Environment books
Profile Description
Geography teacher, specialized, professional, the experience of only teaching geography incorporated with the environment and general knowledge. I have been ICSE assistant examiner, Question paper setter, Supervising Examiner, and Chief Examiner in the past. Worked for 30 years in one of the top residential School of the country with excellent results. Freelance writer. After retirement teaching part-time at a local school at Dehradun. My methodology of teaching is based totally on my personal 3R formula ie. Reading, Writing Research.
Teaching Facilities
Crash Course Available?:
Yes
Study Material Provided?:
No
Medium of Instruction:
English
Free Demo Classes Available?:
No
Time of Teaching:
Only on weekends
Classes and Subjects
Class 11›Geography
Class 12›Geography
Contact Information
Area:
4/7 Chander Road Dalanwala Dehradun
Address:
4/7 Chander Road Dalanwala, Dehradun 248001
State & City:
Uttarakhand›Dehradun