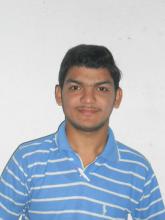 Pavan Kishore
Tutoring Experience:
6 Years
M.sc zoology university gold medalist. Worked as zoology lecturer, Biology H.O.D. Yoga teacher, Drawing teacher, Education officer
Profile Description
M.Sc zoology Andhra university gold medalist. Zoology lecturer, Biology Head of the department. Yoga, drawing teacher. Education officer. With a creative and different way of style of interactive and joyful teaching.
Teaching Facilities
Crash Course Available?:
No
Study Material Provided?:
No
Medium of Instruction:
English
Free Demo Classes Available?:
No
Time of Teaching:
As per student's needs
Classes and Subjects
Class 10›Biology
Class 11›Biology
Class 12›Biology
Class 4›Drawing
Class 5›Drawing
Class 7›Drawing
Class 8›Science
Class 9›Biology
Contact Information
Address:
Al block 146 2nd Street
State & City:
Tamil Nadu›Chennai