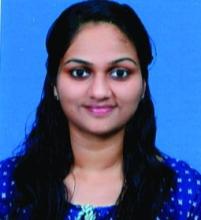 Neeraja P K
Tutoring Experience:
1 Year
B.tech graduate, passionate about teaching and mentoring students, both offline and online. I would love to teach kids who are struggling to build concepts. Learning should be sweet and playful experience. i guarantee you, it would be one such along with a teacher like me.
Profile Description
Btech graduate, passionate in teaching and mentoring students.I would love to teach students from 1 to 8 all the subject. My preference is English, Maths and Science. Also teach computer science upto XII classes.
Qualification:
B.E / B.Tech
Teaching Facilities
Crash Course Available?:
No
Study Material Provided?:
Yes
Medium of Instruction:
English
Free Demo Classes Available?:
No
Time of Teaching:
Evening
Classes and Subjects
Class 10›Computers
Class 10›English
Class 11›Computer Science
Class 5›Hindi
Class 6›English
Class 7›Computer Science
Class 8›Mathematics
Class 8›Science
Class 9›Computer Science
Class 9›English
Contact Information
Address:
iniya pg for men and women, kokilam second street, ayodhya colony
State & City:
Tamil Nadu›Chennai