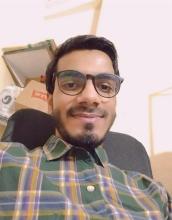 Md. Sahil
Tutoring Experience:
2 Years
I teach for competitive examinations eg.-JMI, AMU, BHU 6th, 9th & 11th Entrance Exams and also for other competitions & Board Exam. Currently I'm studying at Jamia Millia Islamia University. I've cracked many such competitive exams till now, so I believe I've that will to make you do the same.
Profile Description
Studied at Aligarh Muslim University, Aligarh Currently I'm pursuing my Graduation from Jamia Millia Islamia University, New Delhi.
Teaching Facilities
Crash Course Available?:
Yes
Study Material Provided?:
No
Medium of Instruction:
English
Free Demo Classes Available?:
Yes
Time of Teaching:
Evening
Classes and Subjects
Class 10›Science
Class 11›Biology
Class 12›Biology
Class 6›Mathematics
Class 6›Science
Class 7›Mathematics
Class 7›Science
Class 8›Mathematics
Class 8›Science
Class 9›Science
Contact Information
Area:
Old Jasola Vihar, Jamia Nagar
Address:
Near Usmania Masjid, Old Jasola Vihar, Jamia Nagar, New Delhi
State & City:
Delhi›New Delhi