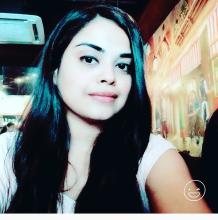 Surbhi Bansal
Tutoring Experience:
4 Years
can teach all subjects from classes 3th to 9th. Expertise in maths, science and computers. Also teach special computer courses (MS Office).
Profile Description
I am a passionate educator.Its been 4 years since i am teaching as a tutor. Topic clarity is my main motive. If any topic is not clear to child, i ll not move to next topic.
Qualification:
M.C.A/PGDCA
Teaching Facilities
Crash Course Available?:
Yes
Study Material Provided?:
No
Medium of Instruction:
English
Free Demo Classes Available?:
Yes
Time of Teaching:
Evening
Classes and Subjects
Class 4›Science
Class 5›Science
Class 6›Computer Science
Class 6›Science
Class 7›Computer Science
Class 7›Science
Class 8›Computer Science
Class 8›Science
Class 9›Computer Science
Class 9›Science
Contact Information
Address:
Sector - 13, Rohini, New Delhi
State & City:
Delhi›New Delhi