NCERT Solutions Class 11 Biology Chapter 20 Locomotion and Movement. NCERT book for Biology in Class 11 is strongly suggested by teachers and the CBSE and NCERT boards. These books are now mandatory in various schools. The questions in exams will strictly come from the topics given in these books. Please download the NCERT solutions for Class 11 Biology free in PDF made by teachers of the best schools in India. These solutions are carefully compiled to give detailed understanding of the concepts and also steps of solutions. The NCERT solutions are free to download in pdf format. Please refer to the download link below to download the pdf file and also refer to other chapters and subjects to get the solutions to Biology NCERT book questions and exercises.
1. Draw the diagram of a sarcomere of skeletal muscle showing different regions.
Answer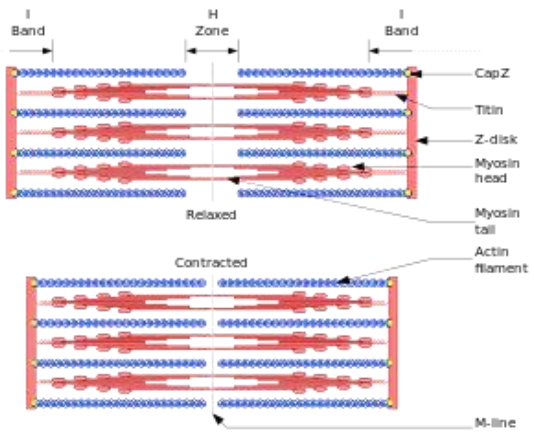 2. Define sliding filament theory of muscle contraction.
Answer: Sliding filament theory of muscle contraction states that contraction of a muscle fibre takes place by the sliding of the thin filaments over the thick filaments.
Please click on link below to download NCERT Solutions Class 11 Biology Chapter 20 Locomotion and Movement
Click for more Biology Study Material
›