CBSE Class 2 EVS Practice Worksheets (62) - Revision
Worksheets have become an integral part of the education system. Worksheets are very critical for every student to practice his/ her concepts. Students, teachers and parents can download all CBSE educational material and extremely well prepared worksheets from this website. All revision worksheets, Sample papers, Question banks and easy to learn study notes for all classes and subjects have been prepared based on the latest guidelines sent by CBSE. All CBSE educational material is developed by our panel of teachers, have also been submitted by thousands of teachers and students. The study material has been carefully compiled by the best teachers in India. Worksheets have been submitted by teachers of various CBSE schools and also have been carefully developed keeping into consideration the latest CBSE syllabus.
Tick ( √ ) mark the right answer :
1. Earth is
a) Round in shape
b) Flat in shape
2. Plains, mountains, hills , valleys, etc., are
a) landforms
b) water bodies
3. Big seas are called
a) streams
b) oceans
4. The change made by man on the surface of the earth are called
a) Natural features
b) Man-made changes
5. Our real wealth is
a) forests
c) deserts
6. Never play with a _____________________
a) ball
b) Match box
7. Helicopter is a means of
a) Air transport
b) Water transport
8. __________________ season is also known as monsoon.
a) Rainy
b) winter
9. Quinine is a __________________
a) Medicine
b) Spice
10. __________________ is a beast of burden.
a) donkey
c) lion
 Draw and colour a lake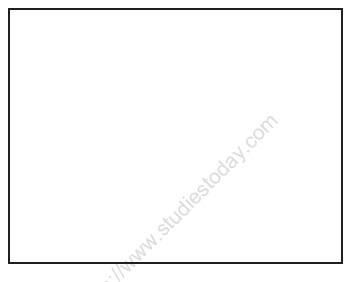 Please click the below link to access CBSE Class 2 EVS Practice Worksheets (62) - Revision
Click for more Environmental Studies Study Material
›