CBSE, Class III Environmental Studies
Download Class 3 Environmental Studies NCERT Solutions, Sample Papers and Question Papers with solutions, Worksheets with important questions and answers, concepts and other useful study material prepared based on latest guidelines, term examination pattern and blueprint issued by CBSE and NCERT. Also Download Drawing for 3rd Standard.
Click below for Class 3 Environmental Studies worksheets, assignments, latest syllabus, NCERT CBSE books, NCERT solutions, Multiple Choice Questions (MCQs), easy to learn concepts and study notes, online tests, Value Based Questions (vbqs), Sample Papers and Last year solved question papers.Also Download EVS Notes in PDF Format.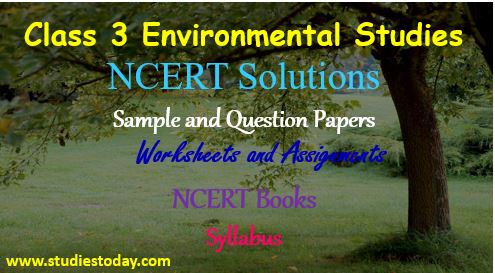 Latest CBSE News
As it is the beginning of a new school year, every 11th class CBSE passed student is eager and making plans on how to score the best in their class 12th CBSE boards. It definitely is a good start to reach their goal of scoring 90+ percentages in the exams. Students who have opted for the science stream often get very stressed upon how they are going to perform, let me tell you something…scoring a...

The Central Board of Secondary Education (CBSE) has decided to drop some of the chapters from the class 10th Social Science book.  As per the new curriculum, the three chapters of political studies and two environmental texts are not included in the CBSE board examinations. However, these chapters are still teach in the classes. They are just separate from the CBSE board examinations.  Download...

Board exams play a very important role in our lives. It boosts our knowledge and also helps to know our status in academic life. Both class 10th and class 12th play a very significant role in a student's life.It also helps inselecting the stream of their own choice. So that in later, they can't regret their decisions. Board exams are key factors in determining the course of student's careers....

A computer has become very much important nowadays because it can perform tasks very easily, accurate and fast. Due to the increasing usage of computers, there are so many jobs available in enormous fields. If you are interested in working in fields of computers then these are the 3 main courses available for you i.e. BCA, B.TechComputer Science and B.Sc Computer Science. It may become confusing...

If you're the one who opted for the medical stream because you liked studying biology. Unfortunately, you have been unable to clear the NEET exam and now worried about their future. Actually, most people think that career options for PCB end at medical. Today in this article we will be talking about some of the career options for PCB stream which students can pursue after class 12th. Here is the...

Last month Delhi government announced that the students of government schools will not be charged any fees to the Central Bureau of Secondary Education (CBSE). Well, Delhi Education Minister Manish Sisodia said this while addressing students during a function at the Thyagraj Stadium in New Delhi. All the Delhi government schools are affiliated to the CBSE as a board of education. As the Sisodia...

As soon as the Central Board of Secondary Education (CBSE) result dates coming closer, rumours are also on the peak of its level. All the suppositions are meaningless because the board officials confirmed the declaration date of class 10th and class 12th results. This year CBSE class 10th and class 12th exams have started in the month of February and ended in the Ist week of April. As per the...