The board exams for class 12 and 10 have started from today. Students have been getting best of luck messages from their families and friends.
President Ram Nath Kovind has also extended his wishes to the students appearing for these exams by tweeting: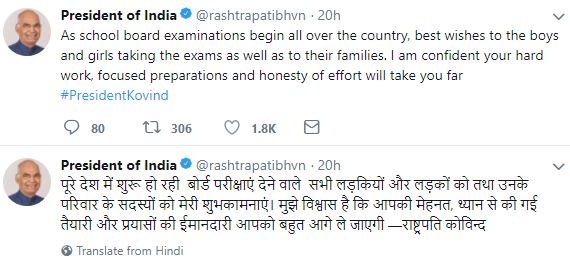 "As school board examinations begin all over the country, best wishes to the boys and girls taking the exams as well as to their families. I am confident your hard work, focused preparations and honesty of effort will take you far," President Kovind tweeted.
The board exams for class 12 and 10 is happening from today across India with more than 28 lakh students appearing for the exams. Since the exams are happening after a gap of many years thus the stress levels are high among students.
Studiestoday also wishes all students a very Best of Luck for their exams and board exam results.